Iraq
Bomb attack in Baghdad leaves 9 dead, 11 injured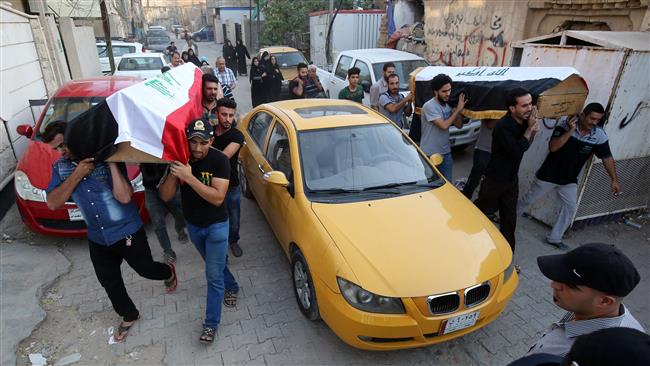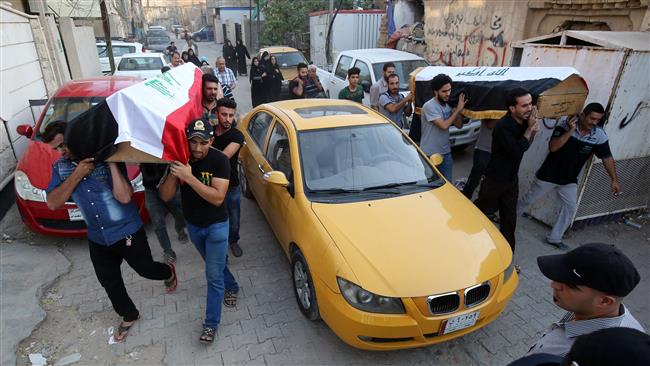 At least nine people have lost their lives after a bomber set off his explosives in the east of the Iraqi capital, Baghdad, media reports say.
The Sunday blast hit the capital's New Baghdad District, where a morning ceremony was underway marking the lunar month of Muharram, Iraq's al-Sumaria television's website reported.
Nearly a dozen people were also injured in the bomb attack.
No group has claimed responsibility for the attack yet.
Elsewhere, two women and three children were killed in a booby trap explosion while trying to flee the Daesh-held city Kirkuk in northwestern Iraq.
Daesh unleashed its campaign of death and destruction against the country in 2014, seizing the northern city of Mosul as its main stronghold. A large and multi-faceted operation is due to take place in October to liberate the city.
In another development on Sunday, it was reported that aircraft flown by the US-led coalition struck two villages situated to the north of Mosul, killing 20 terrorists and destroying their positions and supply tunnels.
The coalition has been pounding Iraq over the past two years, but has fallen short of its avowed goal of eradicating Daesh.
The United Nations says more than 1,000 people lost their lives and over 1,500 others suffered injuries as a result of acts of terrorism and violence across Iraq in September 2016 alone.