Bomb attack kills four, injures 12 in southern Afghanistan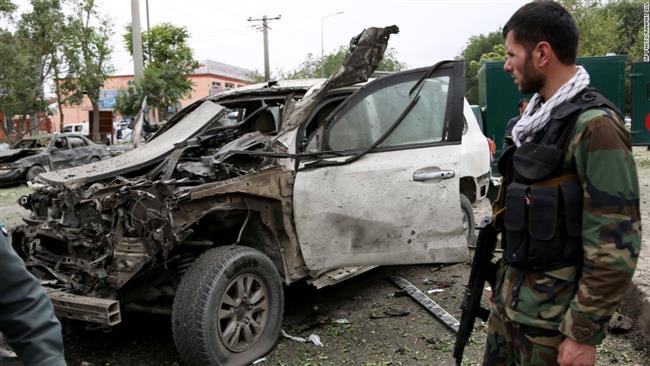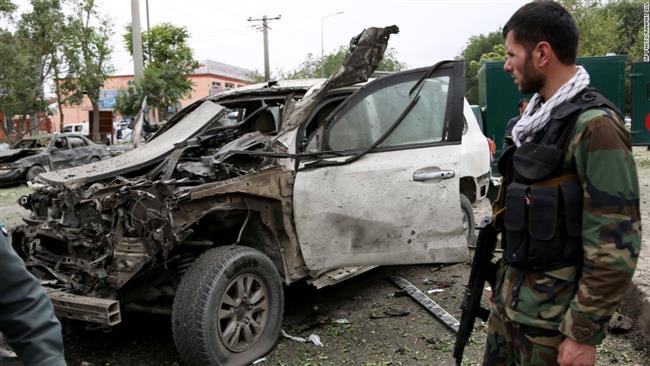 At least four people have been killed and twelve others injured when a powerful explosion struck a motorcade of police cars in Afghanistan's volatile southern province of Helmand.
Omar Zwak, a spokesman for the provincial governor, said the blast took place as a bomber detonated his explosives-laden car near the police convoy in Dorahi area of the provincial capital city of Lashkar Gah, located about 555 kilometers (344 miles) south of the capital, Kabul, at around 2:30 p.m. local time (1000 GMT) on Sunday.
Mohammad Ismail Hotaki, a provincial police official, said three of the dead and 11 of the wounded were police officers.
No group has claimed responsibility for the attack, and an investigation is underway.
Roadside bombs and improvised explosive devices (IEDs) are by far the most lethal weapons Taliban militants use against Afghan forces, foreign troops, and civilians.
Taliban militants have recently stepped up their attacks against Afghan government troops, foreign forces, and civilians.
The United States and its allies invaded Afghanistan in 2001 as part of Washington's so-called war on terror. The military offensive removed the Taliban from power, but insecurity continues across the country despite the presence of thousands of US-led troops.
The US-led combat mission in Afghanistan ended on December 31, 2014. However, at least 13,500 foreign forces, mainly from the United States, have remained in Afghanistan in what the US is calling a support mission.
US-led NATO says the forces will focus mainly on counterterrorism and training Afghan soldiers and policemen.