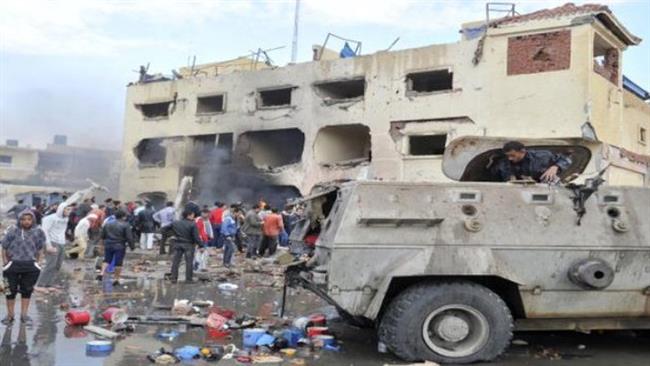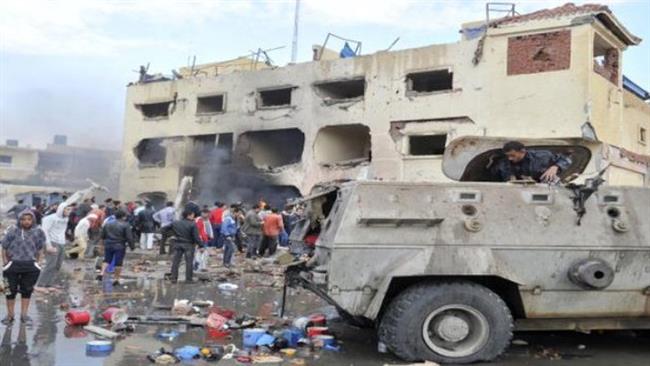 At least twelve people, among them civilians, have lost their lives and 20 others sustained injuries in a car bomb explosion that targeted security personnel in Egypt's volatile Sinai Peninsula.
Security sources, speaking on condition of anonymity, said the incident took place in the city of el-Arish, situated 344 kilometers (214 miles) northeast of the capital, Cairo, on Wednesday when a vehicle rigged with explosives was detonated in front of the police department building.
The Takfiri militant group Velayat Sinai has claimed responsibility for the act of violence.
On October 21, at least ten Egyptian police officers were injured, when an explosive device targeted the policemen's patrol car in the al-Zohour district, which lies south of el-Arish.
At least three policemen also sustained injuries on October 6, when a remote-controlled bomb struck their armored vehicle in el-Arish.
The development came only three days after a police captain and a policeman died of gunshot wounds sustained in an attack by unknown assailants in the city.
The Egyptian military has been engaged in operations to quell acts of terrorism and militancy in the Sinai Peninsula. It views the volatile region as a sanctuary for extremists.
Velayat Sinai, previously known as Ansar Bait al-Maqdis, has claimed responsibility for most of the attacks in Sinai. Last November, the group pledged allegiance to the Takfiri Daesh terrorist group, which is mainly operating in Iraq and Syria.