Egypt
Bomb attack targets Egypt's state prosecutor's convoy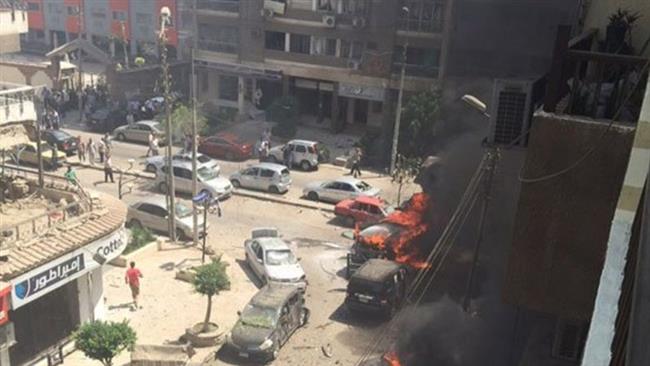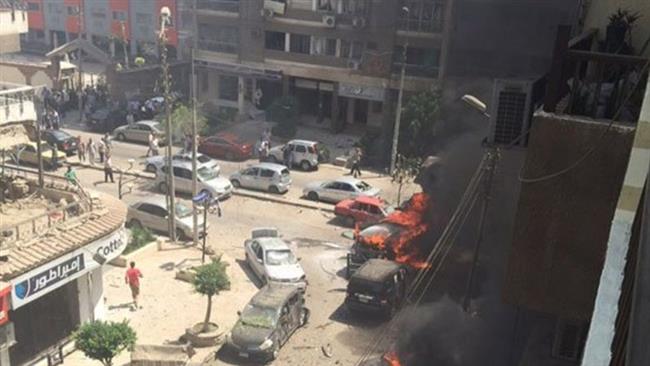 A bomb blast has hit the convoy of the Egyptian state prosecutor in the capital, Cairo, but the extent of the damage and injuries is not immediately clear.
Egyptian security officials said that the explosion took place in Cairo on Monday.
An unnamed senior police officer told AFP that top prosecutor Hisham Barakat and his bodyguards had been taken to hospital. Barakat was said to be "in good condition," the officer added.
Another police officer said that Barakat had been injured by flying glass from the blast, which occured in the upscale Heliopolis district outside a military academy.
The bombing came after the ISIL-affiliated militants operating in the restive Sinai Peninsula called for attacks on Egypt's judiciary following the hanging of six militants.
Armed men in the Sinai Peninsula, which has long been considered a safe haven for militants, had killed two judges and a prosecutor in May.
Barakat has reportedly referred thousands of militants to trial since the ouster of Mohamed Morsi, Egypt's first democratically elected president, in July 2013, with hundreds then sentenced to death.
A state of emergency has been declared in the northern part of the Sinai Peninsula since October 2014, when a militant attack on an Egyptian army checkpoint killed more than 30 soldiers.