Palestine
Bomb attack targets Palestinian Authority PM's convoy in Gaza Strip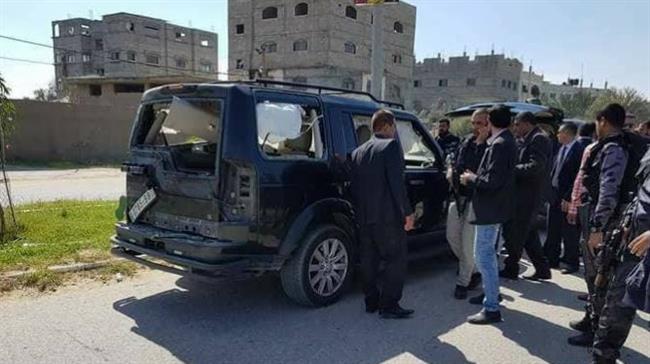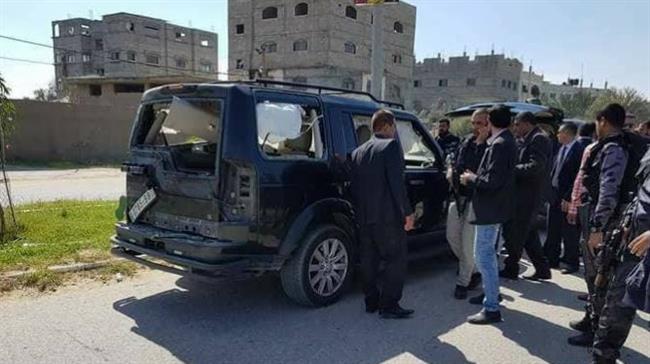 A bomb explosion has targeted the convoy of Palestinian Prime Minister Rami Hamdallah upon his entrance into the besieged Gaza Strip for a visit, leaving several bystanders lightly injured.
The blast occurred on Tuesday after Hamdallah and his convoy passed through the Beit Hanoun checkpoint in northern Gaza.
The Palestinian Authority (PA) said Hamdallah and the PA General Intelligence Chief Majed Faraj who was accompanying him, were unhurt. Spokesman for Interior Ministry in Gaza said security forces were investigating the explosion.
Fatah, the West Bank-based political party to which Palestinian President Mahmoud Abbas belongs, denounced the attack and held the Gaza-based resistance movement Hamas responsible.
Hamas condemned the attack, saying it was aimed at undermining the security of the Gaza Strip and the unity of the Palestinians.
Hamdallah and his delegation had arrived in Gaza to participate in the inauguration of a wastewater treatment plant. They continued with the tour after the attack.
The visit is Hamdallah's second since Palestinian factions signed a reconciliation deal in 2017 in Cairo as part of an Egypt-backed initiative.
The two movements of Fatah and Hamas agreed in October 2017 to "enable the national unity government to carry out its work and assume its full responsibility in running the Gaza Strip, as is the case in the West Bank, by December 1, 2017."
The Fatah-Hamas reconciliation efforts have enraged Israeli Prime Minister Benjamin Netanyahu, who stressed that the regime would not accept "imaginary appeasement where the Palestinian side is reconciling at the expense of our existence."
The Israeli premier has already said that he would put his stamp on reconciliation only if Hamas recognizes Israel, disbands its military wing and cuts ties with Iran.