Iraq
Bomb attacks leave 4 civilians dead, 19 injured in Iraqi capital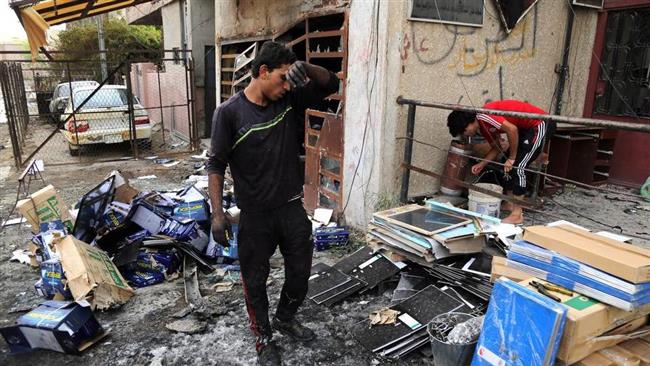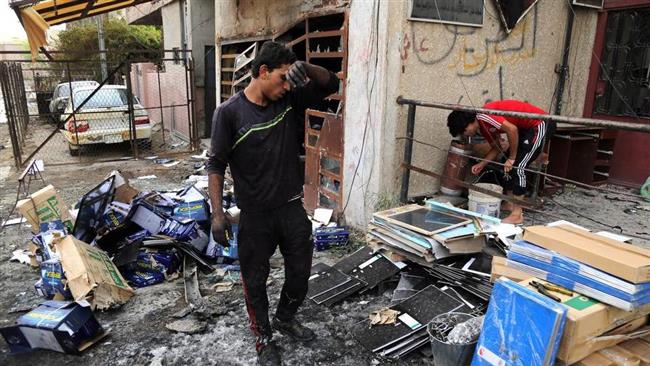 Iraqi police and hospital officials say at least four people have lost their lives and 19 others sustained injuries after a string of bomb attacks struck various neighborhoods across the capital, Baghdad.
The officials, requesting not to be named, said a bomb went off close to a popular market in the Sabaa al-Bour neighborhood in northern Baghdad on Thursday, killing two people and wounding eight others, Arabic-language al-Forat news agency reported.
Security forces immediately cordoned off the site of the attack and ambulance workers carried the wounded to a nearby hospital.
Later in the day, a bomb explosion ripped through a sheep market in Baghdad's southwestern neighborhood of al-Suwayd. One person was killed and six others were injured in the attack.
Also on Thursday, a civilian lost his life and another five people suffered injuries when a bomb blast targeted commercial buildings in Baghdad's central Sheikh Omar Street.
There was no immediate claim of responsibility for the attacks. However, Iraqi officials usually blame such assaults on the ISIL Takfiri terrorists.
The UN Assistance Mission for Iraq (UNAMI) says a total of 1,031 Iraqis were killed and 1,684 were injured in acts of terrorism, violence and armed conflict in May. According to the UN mission, the number of civilian fatalities stood at 665.
The northern and western parts of Iraq have witnessed gruesome violence ever since ISIL Takfiri militants began their march through Iraqi territory in June 2014. Units of army soldiers and volunteer fighters have joined forces and are seeking to take back militant-held regions.