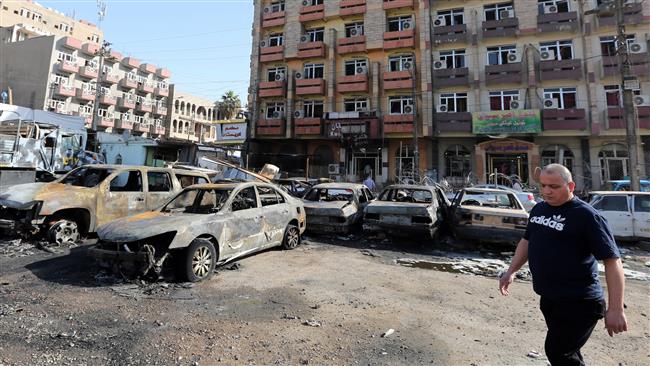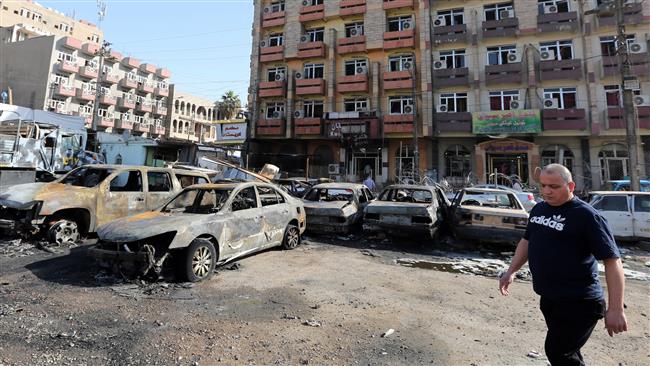 A bomb attack on an Iraqi security checkpoint north of the capital, Baghdad, has killed at least seven people.
A police source said on Tuesday that the attacker set off his explosives-laden vest at the army checkpoint in the town of Tarmiyah, about 50 kilometers (30 miles) north of Baghdad.
Four soldiers and three civilians were killed, while 16 others were wounded in the attack, the police officer said.
A medical official confirmed the casualties.
Both sources spoke on condition of anonymity.
No individual or group has immediately claimed responsibility for the attack. However, such terrorist activities are worthy in their thirst for blood of the Takfiri Daesh terrorists who are in control of parts of land in Iraq.
Late on Monday, seven more people were killed in a bomb explosion at a busy commercial district in the capital. Iraqi officials said three people were also injured in the incident, where an explosives-laden vehicle was blown up at a garage in Sadoun Street.
Daesh began its atrocities across Iraq in June 2014, when the terrorists took control of the major northern city of Mosul.
The Iraqi army, joined by popular forces, has been engaged in operations to liberated the towns, cities and areas currently under the control of the terrorists.