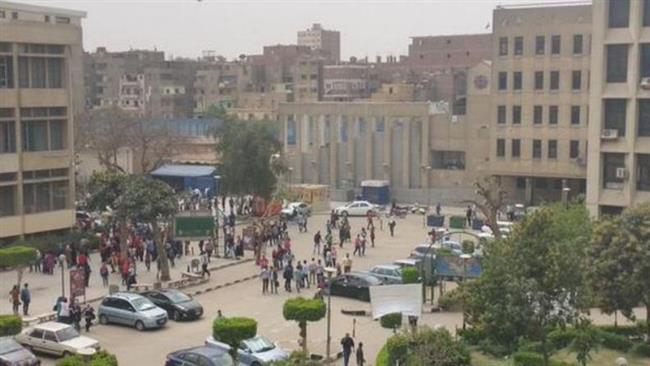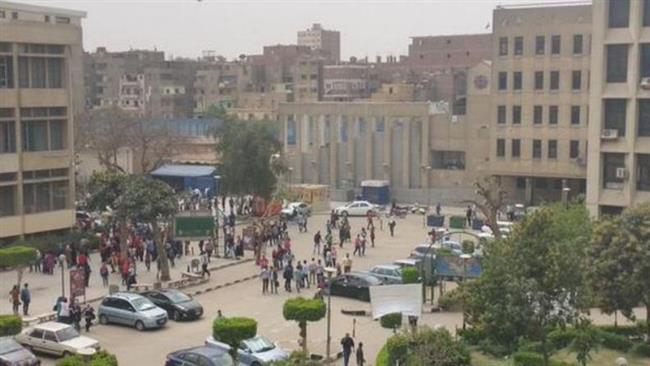 A bomb has exploded in the Egyptian capital city of Cairo, injuring eight people, including four police officers, the country's Health Ministry says.
Egypt's Health Ministry spokesman, Hisam Abdulghafar, said on Saturday that a bomb detonated in the subway station of Cairo Media University.
Meanwhile, security sources confirmed that four officers were among those injured in the explosion.
Bomb experts rushed to the scene following the explosion to comb the area.
In a similar incident last October, a bomb exploded outside the gates of Cairo University, wounding at least nine people, including a senior officer.
On Thursday, at least two people were killed in a bomb attack near Cairo.
According to an Egyptian police officer, two people lost their lives in the Nahia neighborhood on the outskirts of Cairo on Thursday when "assailants threw a crude bomb at the guard post of a youth leisure center." A security guard was among the victims, the officer added.
No group claimed responsibility for the Thursday blast, but the assault bears the hallmarks of the those carried out by militants currently operating in the troubled Sinai Peninsula.
The Egyptian military considers the Sinai Peninsula a safe haven for gunmen, who use the region as a base for their acts of terror.
An Egyptian member of the armed forces patrols outside al-Maza military airport where the bodies of the members of security forces, who were killed in North Sinai province during an attack the day before, had been flown on January 30, 2015 in the capital, Cairo. ©AFP
A state of emergency has been declared in the northern part of the Sinai Peninsula since a militant attack on an Egyptian army checkpoint killed more than 30 soldiers in October 2014.
Since the ouster of former president, Mohamed Morsi, in July 2013, gunmen have launched terrorist attacks in Sinai, killing Egyptian security forces.
Ansar Bait al-Maqdis has claimed responsibility for most of the attacks against Egyptian security forces in the region. The group has recently pledged allegiance to the Takfiri ISIL terrorist group and changed its name to Velayat Sinai.
The Egyptian security forces say they have killed more than 172 militants since February in recent operations.