Pakistan
Bomb blast kills 4 on railway track in southwest Pakistan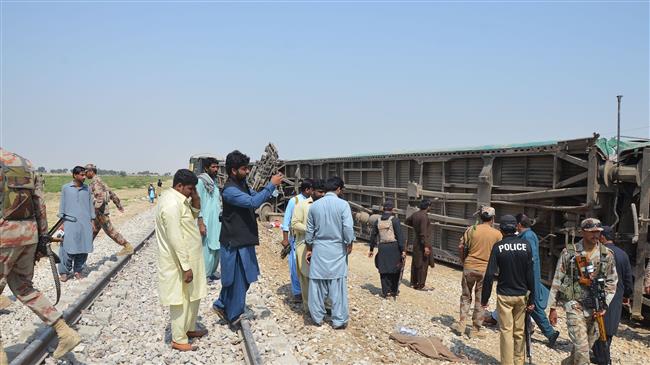 At least four people have been killed and ten others injured in Pakistan following a bomb blast on train tracks in the country's troubled southwestern province of Balochistan.
Local police officials said Sunday that the remote-controlled bomb exploded as a passenger train was passing by in the Dera Murad Jamali area of Nasirabad District, which is located about 300 kilometers southeast of the provincial capital, Quetta.
Irfan Bashir, the police chief of Nasirabad district, confirmed the death toll, saying the explosion derailed six carriages of the train, which was traveling from Rawalpindi to Quetta.
No group has claimed responsibility for the attack, but Baloch separatist groups and militants have attacked trains, security forces, and government installations in the province in the past. Separatist militants in the province have been engaged in a decades-long campaign against the central government.
Pakistan's restive Balochistan Province is rife with violence and has been the scene of many bomb and gun attacks over the past years.
Balochistan was rocked by a series of terrorist attacks in late 2016, raising fears about an increasing presence of armed militants in the area, including terrorists linked to Daesh.