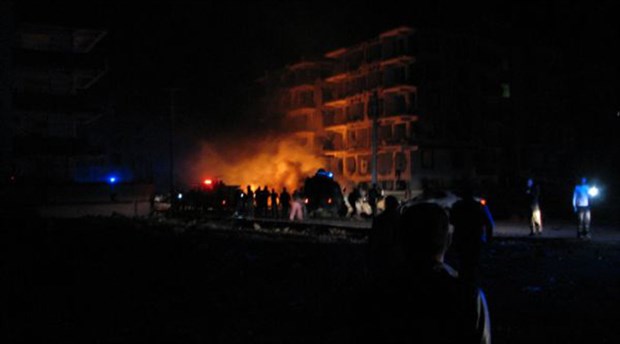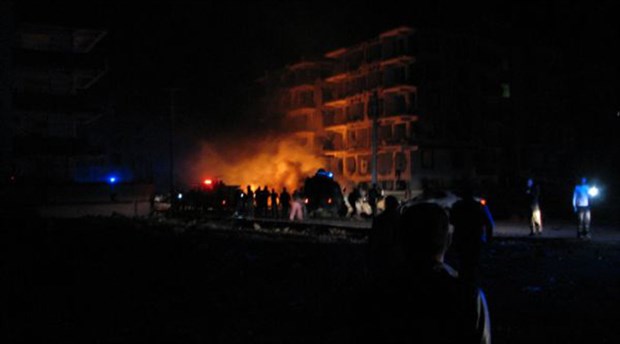 At least a child has been killed and over a dozen people sustained injuries after a car bomb exploded in Turkey's southeastern province of Sanliurfa, officials say.
The bombing took place in the garden of a housing complex for judges and prosecutors in the market town of Viranşehir, about 50 kilometers north of the Syrian border, on Friday night.
The official Anadolu Agency quoted Viranşehir Governor Gungor Azim Tuna as saying that the huge explosion killed a three-year-old child of a court clerk and injured at least 17 others. He further said that the car used in the bombing was reportedly parked near the housing complex by an approximately 20-year-old person.
"The terrorist attack was carried out by detonating the bomb-laden car via remote control. The housing complex was severely damaged," Tuna said, adding that the wounded were not in critical condition and had been taken to a nearby hospital for treatment.
Turkish Justice Minister Bekir Bozdag denounced the "terrorist" attack in a tweet, saying it "was carried out against not only the judiciary but also our law, our justice, our nation, and our unity."
No individual or group has claimed responsibility for the blast yet, but Ankara usually blames militants of the Kurdistan Workers' Party (PKK) for similar bombings in the country's southeastern regions.
Turkey has declared the PKK a terrorist organization and has banned it. The militant group has been calling for an autonomous Kurdish region since 1984.
Over the past few months, Turkish ground and air forces have been carrying out operations against the PKK positions in the country's troubled southeastern border region as well as in northern Iraq and neighboring Syria.
In recent years, Turkey has been the scene of many terror attacks blamed on the Daesh Takfiri terrorist group and PKK militants.