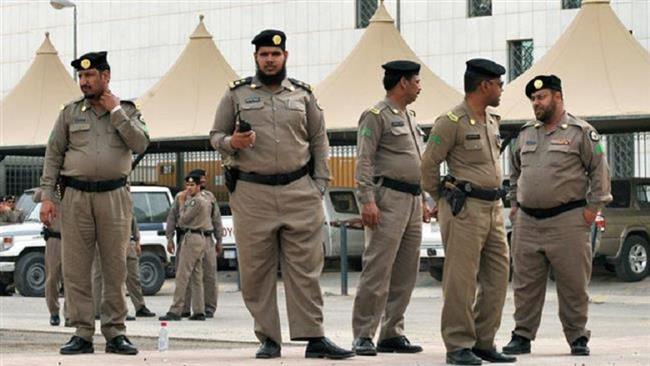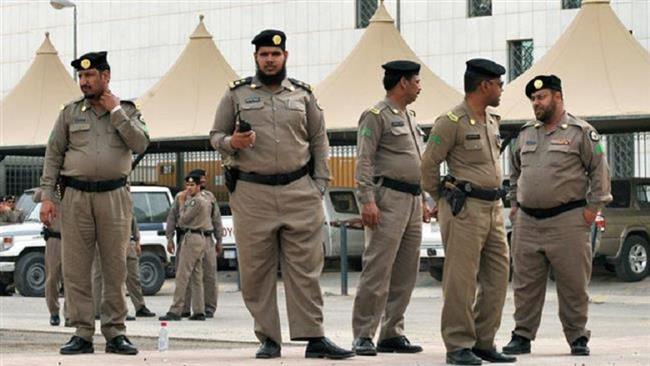 A senior Saudi police official has been killed and two other policemen wounded in an explosion that targeted their patrolling vehicle in Saudi Arabia's Shia-dominated Eastern Province, the Interior Ministry says.
According to a statement released by Saudi Interior Ministry, a bomb, believed to be an improvised explosive device, was detonated beside a police patrol car as it was inspecting the old quarter of Awamiyah Village, known as al-Mosara, at 11:30 p.m. local time on Sunday.
The explosion, which occurred in the restive Qatif region, killed "Major Tariq bin Abdullatif al-A'laqi" and inflicted injuries on two security men "whose health conditions are stable," further said the ministry, which described the blast as a "terrorist incident."
No individual or group has yet claimed responsibility for the attack.
On May 16, a Saudi soldier was also killed and five others were wounded when gunmen fired a rocket-propelled grenade at their patrol car in Awamiyah.
Takfiri Daesh terrorists have killed more than 40 Shia Muslims since the terror group began a campaign of bombings and shootings in Eastern Province in 2014.
Furthermore, the Shia-populated Eastern Province, particularly the Qatif region, has been the scene of peaceful demonstrations since February 2011. Protesters, complaining of marginalization in the Sunni-ruled kingdom, have been demanding reforms, freedom of expression, the release of political prisoners, and an end to economic and religious discrimination against the oil-rich region.
However, the government has responded to the protests with a heavy-handed crackdown, but the rallies have intensified since January 2016 when Saudi Arabia executed respected Shia cleric, Sheikh Nimr al-Nimr, an outspoken critic of the policies of the Riyadh regime. The provocative move further escalated tension across the province. Over the past years, Riyadh has also redefined its anti-terrorism laws so as to also target activism.
The Awamiyah has also witnessed an increase in anti-government protests and the ensuing crackdown recently, as Riyadh insisted to destroy the historic Mosara, claiming the neighborhood's narrow streets had become a hideout for militants believed to be behind attacks on security forces in the region.
The government intends to turn Mosara into a commercial zone, despite the warnings, both by the locals and the United Nations, that the controversial plan would ruin the 400-year-old neighborhood's historical and cultural heritage and could eventually lead to the forced eviction of hundreds of people from their businesses and residences.
The Shia community of the province accounts for somewhere between 10 and 15 percent of Saudi Arabia's 33-million-strong population.