Africa
Bomb destroys police station in Libya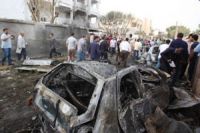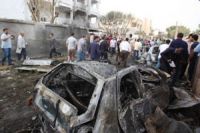 A security source says a bomb attack has destroyed a police station in Libya's eastern city of Benghazi but caused no casualties.
According to AFP, the bombing was carried out at around 7:00 a.m. local time on Thursday.
The source said "An explosive device was thrown at Al-Baraka police station in Benghazi, destroying what remained of the building after the bomb attack that targeted it last weekend," adding "The explosion caused no casualties."
On April 27, one Libyan soldier was killed after unidentified gunmen attacked a military checkpoint in the Uqba bin Nafae Battalion in the port city of Derna, situated over 800 kilometers east of the capital, Tripoli.
The Libyan government is struggling to control its borders and making efforts to retrieve the arms and explosives that were looted after former dictator Muammar Gaddafi was deposed in 2011.
The central government has little authority beyond the capital, and the country is fractured by militias, tribes, and regional loyalties.