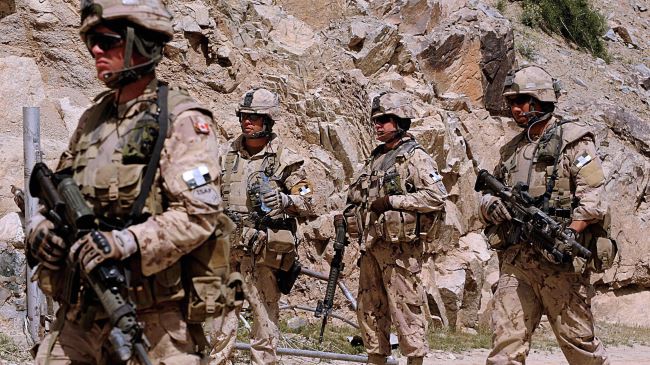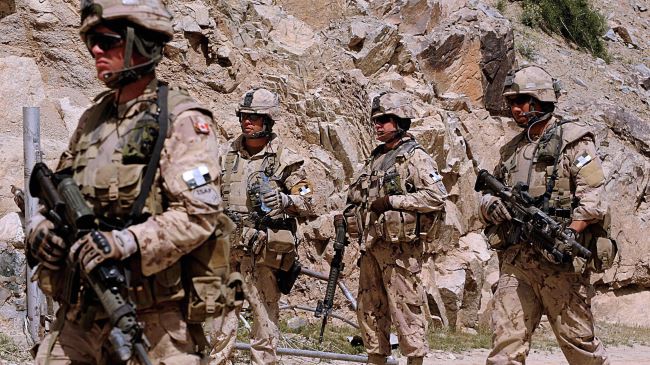 Two foreign soldiers serving with the US-led International Security Assistance Force (ISAF) have been killed in a bomb attack in Afghanistan.
The Western military contingent said in a statement that the troopers were killed in eastern Afghanistan on Monday, but did not provide any information about the nationality of the slain soldiers and the exact location of the assault.
A NATO spokeswoman, speaking on condition of anonymity, said the attack was carried out just before 9:00 a.m. local time (0430 GMT) on Monday.
Meanwhile, Hashmat Stanekzai, a spokesman for Kabul's police chief, said an improvised explosive device attached to a bicycle was set off when a foreign military convoy was passing through the Qabil Bay neighborhood in eastern Afghanistan. An Afghan civilian was also wounded in the incident.
There was no immediate claim of responsibility for the blast. However, experts say it bears the hallmarks of the Taliban.
The latest deaths bring to three the number of US-led foreign soldiers killed in Afghanistan this month.
According to official figures released by the website icasualties.org, a total of 71 US-led troops have lost their lives in Afghanistan so far this year, out of which 50 are American.
A total of 161 US-led soldiers lost their lives in Afghanistan in 2013. The year 2010 remains the deadliest for US-led military casualties, with a death toll of 711.
The Taliban militants have stepped up their attacks against the Afghan government, foreign forces and civilians. The group has vowed to escalate the attacks on Afghan forces and US-led troops, their bases, diplomatic missions and vehicle convoys before the foreign forces exit the country at the end of 2014.