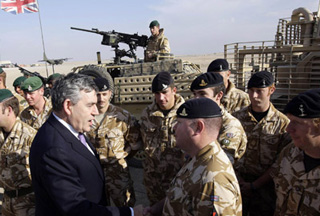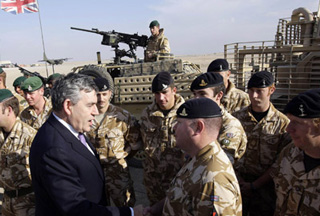 Another British soldier dies in Afghanistan amid growing public criticism of the UK's involvement in the war and the high number of the British casualties there.
A roadside bomb blast took the soldier's life while he was on patrol in Helmand Province in the south On Monday.
The death comes as the US and British troops are currently conducting separate military operations against the Taliban in southern Afghanistan.
This is while four US troops were killed in separate bomb attacks in the troubled eastern Afghanistan over some past 24 hours.
Nearly 200 members of the British military have died since the start of US-led military operations 8 years ago.
Taliban-linked militants have killed dozens of US-led troops across the volatile country during last ten days.
NATO casualties in the country have hit record highs in July, which has been the deadliest month for foreign troops there since the US-led invasion in 2001.
The increasing casualties have piled further pressure on the governments involved in the invasion.