Pakistan
Bomb targets Pakistani army convoy, kills 24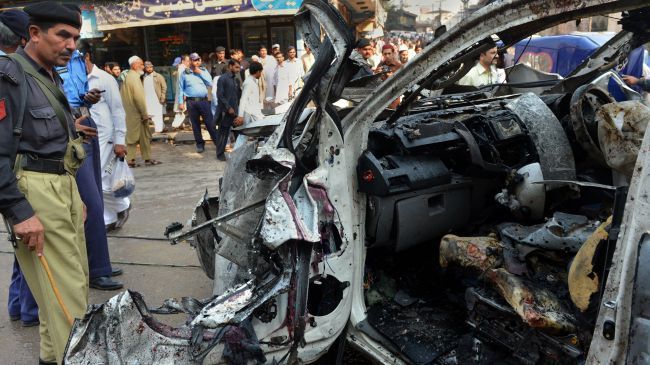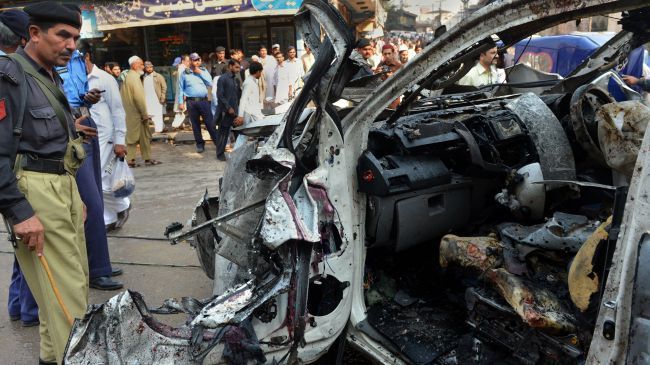 At least 24 members of Pakistan security forces have been killed and 60 others injured when a military convoy was targeted in a bomb attack in Khyber Pakhtunkhwa Province.
Intelligence and military sources said the bomb struck the convoy in the town of Bannu on Sunday, following earlier threats by pro-Taliban militants in Pakistan to intensify operations against the Pakistani security forces.
The deadly attack took place near the North Waziristan tribal region, close to the Afghan border, where numerous militant groups are holed up in remote mountain camps.
A senior security official, whose name was not mentioned in the report, said the blast was caused by a device that had been planted in a vehicle hired by paramilitary forces to transport their personnel to the North Waziristan tribal area.
Sixty others were wounded in the bombing — many of them critically. Pro-Taliban militants in Pakistan have claimed responsibility for the attack.
The Pakistani Taliban picked Mullah Fazlullah as their new leader late last year.
Reports say Tehrik-i-Taliban Pakistan (TTP) have claimed responsibility for the attack on the Pakistani convoy.
Pakistan's security forces as well as civilians have been targeted by numerous attacks by pro-Taliban and al-Qaeda-linked militants since 2001, when Islamabad entered an alliance with Washington in the so-called war on terror.
On January 16, nine people died and more than 50 others were injured when a bomb hit an Islamic center near the military quarters of the northwestern city of Peshawar, the capital of Khyber Pakhtunkhwa.