Europe
Bombing in Chechnya leaves 5 dead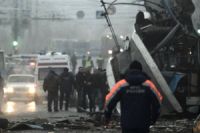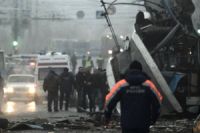 Russian investigators say five police officers have been killed and 12 others wounded after a bomber blew himself up in the capital city of the southern Russian Republic of Chechnya.
According to Press TV, the Investigative Committee, Russia's leading federal investigative agency, said in a statement that the casualties came on Sunday when a policemen "foiled an attempt" by the assailant to attack a concert hall in Grozny.
The statement added a 19-year-old resident of Chechnya is believed to be the attacker.
Chechen leader, Ramzan Kadyrov, has been quoted as saying that the bomber, who was wearing a police uniform, detonated the explosives when police moved to stop him from going through metal detectors outside the concert hall.
The incident reportedly occurred several hours before the beginning of the concert, which coincided with Kadyrov's birthday.
He said the bomber "wanted to ruin people's joy on their day of celebration, but he has not succeeded."