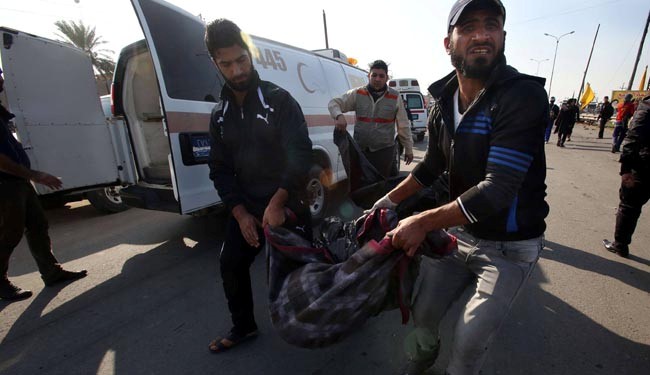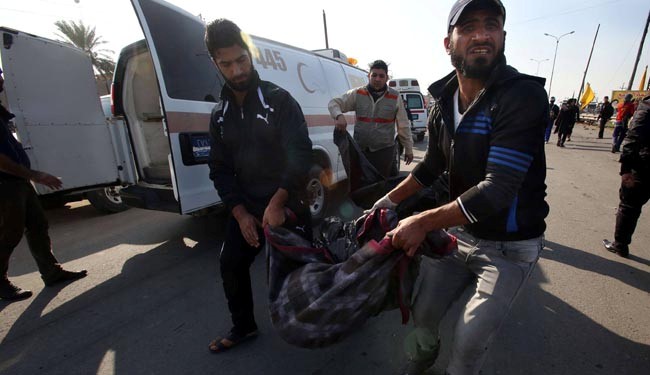 A series of car and roadside bombs have exploded in commercial areas of Iraq's capital, Baghdad, killing at least 19 people, local police and medical sources said.
The deadliest attack took place in the mainly Shiite district of Shaab in the northern part of the city, where two car bombs went off, leaving at least nine people dead and 25 others injured.
The bombings come as militants hold the city of Fallujah, just 60 kilometers (37 miles) from Baghdad, as well as parts of Ramadi, farther west.
Anbar has in recent days seen the worst violence to hit the province in years, killing over 160 people on Friday and Saturday alone.
The violence broke out on Monday when the army removed an anti-government camp in Ramadi. Authorities said the camp was used as "headquarters for the leadership of al-Qaeda."
But the move prompted 44 Iraqi MPs to announce their resignation and call for "the withdrawal of the army."
The withdrawal cleared the way for the so-called Islamic State of Iraq and the Levant (ISIL) militants.
The people of Fallujah and Ramadi soon called for the return of the army to the restive cities to restore order and confront pro-al-Qaeda militants.