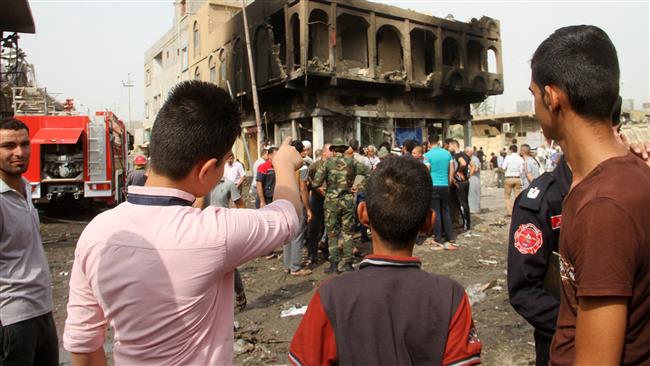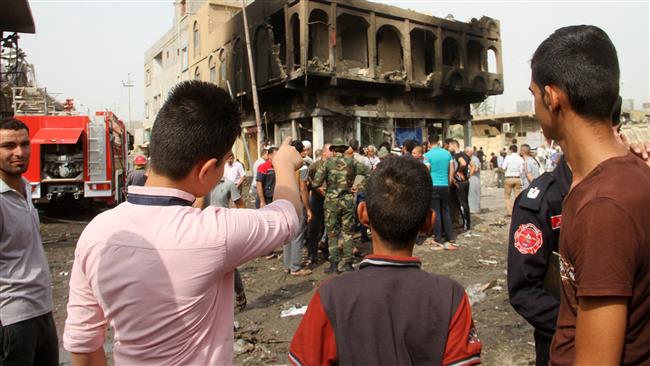 At least five people have lost their lives and nearly a dozen others sustained injuries when a series of bomb explosions ripped through residential neighborhoods in the capital, Baghdad.
Iraqi security and medical officials, speaking on condition of anonymity, said two people were killed and nine others injured on Friday evening, when an improvised explosive device went off near a commercial district in the Bob al-Sham neighborhood of northern Baghdad.
Separately, a bomb exploded close to shops in Baghdad's southern neighborhood of al-Dora, leaving two civilians dead and six others injured.
Earlier on Friday, a bombing struck a popular market in the al-A'amiriya neighborhood of western Baghdad, killing one civilian and injuring five others.
There was no immediate claim of responsibility for the attacks, but the Daesh Takfiri terrorist group usually claims such assaults.
The United Nations Assistance Mission for Iraq says a total of 717 Iraqis were killed and another 1,216 wounded in acts of terrorism, violence and armed conflict in September alone.
According to the UN mission, the number of civilian fatalities stood at 537. Violence also claimed the lives of 180 members of the Iraqi security forces. A great portion of the fatalities was recorded in Baghdad, where 257 civilians were killed.
The northern and western parts of Iraq have been plagued by violence ever since Daesh Takfiri militants began their march through the Iraqi territory in June 2014.
Army soldiers and Popular Mobilization Units have joined forces and are seeking to take back militant-held regions in joint operations.