Syria
Brahimi unveils new Syria initiative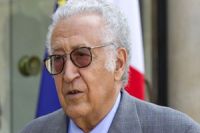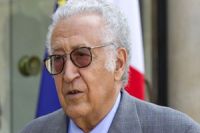 The UN-Arab League Special Envoy to Syria Lakhdar Brahimi has unveiled a new initiative to end the country's months-long crisis.
Brahimi said on Sunday that the new plan could find support from world powers, including key Syria ally, Russia.
The veteran Algerian diplomat, however, did not elaborate fully on his proposal but said he had discussed it with Russia and Syria, and that it was a political solution based on the Geneva Declaration adopted in June.
Brahimi told reporters in Cairo after meeting with Arab League chief Nabil El-Araby, "I have discussed this plan with Russia and Syria…. I think this proposal could be adopted by the international community".
Under the Geneva plan, opposing sides would cease fighting and a transitional body would be formed until elections are held.
Brahimi also said that the situation in Syria "is very bad and getting worse by the day," and that without a negotiated solution the country will turn into "hell."
Brahimi's previous attempt to secure a temporary truce in Syria for the Muslim feast of Eid al-Adha in October failed after terrorists refused to cease their fire.