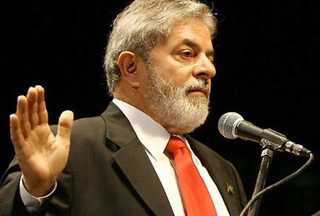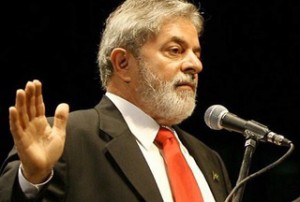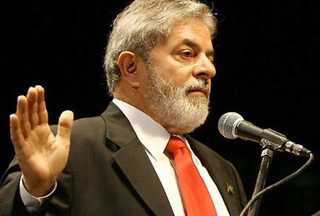 Brazil has asked the US to hold a meeting with South American nations to discuss the regional unease over Washington's use of military bases in Colombia.
The Brazilian President Luiz Inacio Lula da Silva made the request to the US President Barack Obama in a half-hour telephone conversation early on Friday.
Lula again made clear Brazil's concerns over the United States being given access to seven bases in Colombia under a recently negotiated deal, and told Obama that he wanted guarantees that the US military would limit its actions there to Colombian territory.
Two of Colombia's anti-US neighbors, Venezuela and Ecuador, have expressed fears that the bases might be used to stage an invasion of their countries.
Argentina, Brazil, Bolivia and Chile have also voiced concern.
Lula told Obama it 'would be very important' if he could attend a summit of UNASUR — Union of South American Nations grouping Argentina, Bolivia, Brazil, Chile, Colombia, Ecuador, Guyana, Paraguay, Peru, Suriname, Uruguay and Venezuela — to discuss the issue.
The next UNASUR meeting is scheduled to take place in the Argentine ski resort of Bariloche on Friday, August 28.