Latin America
Brazil court orders border with Venezuela temporarily shut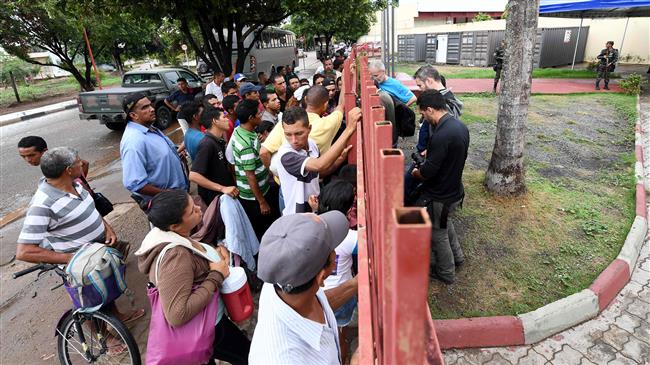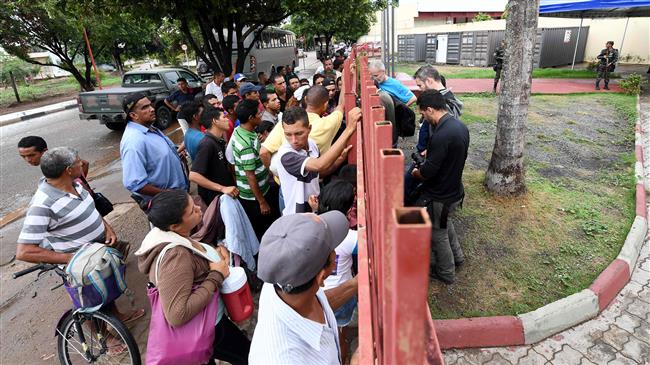 A court in Brazil has ordered the country's border crossing points with neighboring Venezuela temporarily shut to stop the flow of immigrants fleeing severe economic difficulties there.
Federal Judge Helder Barreto on Sunday ordered the border closed until preparations were made to receive the influx of immigrants.
The United Nations (UN)'s refugee agency, the UNHCR, had earlier recommended to Brazilian authorities that Venezuelan immigrants reaching Brazil be resettled in other cities in the country.
Following the recommendations, the Brazilian Air Force in early May began airlifting Venezuelan immigrants from the frontier state of Roraima to other states and cities in Brazil.
In recent years, tens of thousands of Venezuelans have opted to leave the country due to economic hardships and shortages.
Oil-rich Venezuela — once a prosperous country — has been facing an acute economic crisis in recent years. Basic commodities such as foodstuffs and medicine have been short on the market, and people have previously been forced to walk across the border to Colombia to buy necessities and return.
The Venezuelan government blames the United States and the opposition inside the country for the hardships. President Nicolas Maduro believes the US and its allies in the region have fomented the economic crisis to bring down his socialist government.
The opposition, however, holds Maduro responsible for mismanaging the economy.
Maduro was the target of what his government said was an assassination attempt on Saturday. He escaped that attempt unscathed.