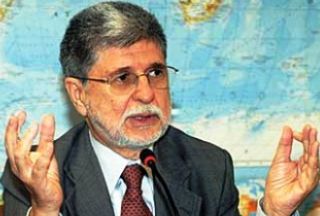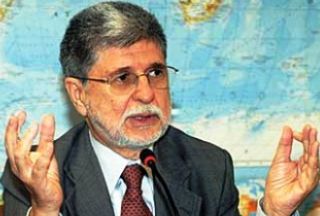 Brazil's foreign minister says adoption of the fourth sanctions resolution against Iran by the UN Security Council was an improper response to Iran's praiseworthy initiative of agreeing to nuclear fuel swap.
In a phone conversation with his Iranian opposite number Manouchehr Mottaki on Wednesday, Celso Amorim also described the Tehran Declaration brokered by Brazil and Turkey as a valuable move.
In their conversation, the two sides agreed to discuss the latest developments concerning the declaration as well as relevant strategies in an upcoming meeting of Iranian, Brazilian and Turkish foreign ministers.
Also on Wednesday, the top Brazilian diplomat told journalists in Sofia that he was frustrated with the UN sanctions resolution against Iran.
"I think that the rush to sanctions was a bit disappointing from our point of view," Amorim was quoted by the AFP as saying.
"My frank opinion is that sanctions do not help", added the Brazilian foreign minister.
"I am encouraged by the fact that Iran has had so far a rather flexible response," Amorim further told reporters.