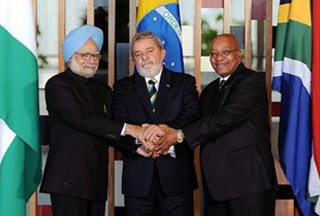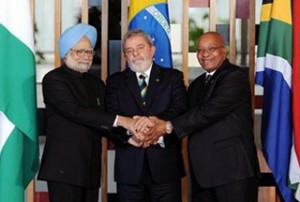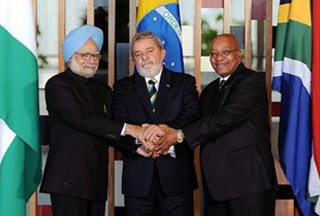 Brazil, India and South Africa have called for a diplomatic solution to Iran's nuclear issue, adding that the country's nuclear rights should be respected.
Brazilian President Luiz Inacio Lula da Silva, Indian Prime Minister Manmohan Singh and South African President Jacob Zuma in a trilateral summit in Brasilia on Thursday "recognized the right of Iran to develop nuclear programs for peaceful purposes in keeping with its international obligations."
The leaders, in a joint statement, underlined "the need for a peaceful and diplomatic solution of the issue," AFP reported.
This is while Brazilian Foreign Minister Celso Amorim on Thursday declared that his country feels "great affinity" with China over Iran's nuclear issue.
Russia and China, two veto-wielding nations of the UN Security Council, have repeatedly voiced their opposition to new sanctions against Iran, saying that such sanctions will not help to solve the Islamic Republic's nuclear issue.
"Our impression… is that the effectiveness of sanctions is debatable," Amorim said.