Latin America
Brazil officials rose to power with coup: Ex-President Lula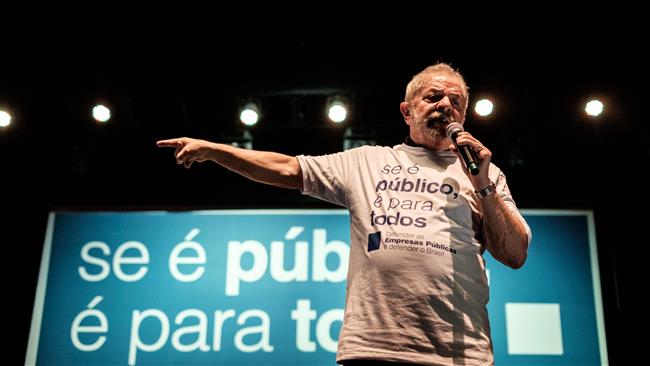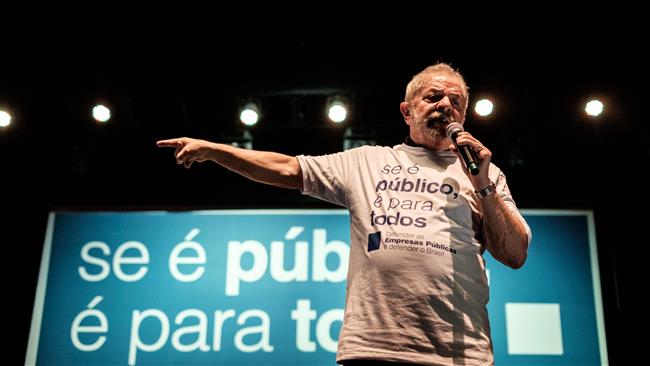 Former Brazilian President Luiz Lula da Silva has accused the country's interim government of having orchestrated a coup to rise to power in the South American country.
The 70-year old Lula, who served two terms as Brazil's president from 2003 to 2011, made the remarks in a speech against the interim government of Michel Temer in Rio de Janeiro on Monday.
"I would like to say to each one of you, to each man and each woman in this country to not think that they will destroy everything we have done," he said of the new authorities in the country.
Temer has taken the helm after the suspension of President Dilma Rousseff for an impeachment trial.
Lula, speaking at the launch of a campaign against Temer, also criticized the interim government's move to restrict Rousseff's movement.
"I am not saying that Dilma made no mistakes. She did, but we want her to return," Lula said to shouts from the audience saying "Lula, warrior of the Brazilian people," and "Return, dear" in a reference to Rousseff, and "Temer Out."
Temer stepped up from the post of vice-president to replace Rousseff, who was suspended as president on May 12 after the Senate voted 55 to 22 in favor of opening an impeachment trial against her.
The impeachment bid was launched over allegations that Rousseff fiddled with government accounts in 2014 so she could increase public spending as a means of wooing voters for re-election.
Rousseff herself has condemned the impeachment drive as a coup, pledging to fight on during her trial.
Elsewhere in his speech, Lula said that the investigations launched by the interim government against him for having allegedly received favors from state companies were an attempt to discredit him ahead of the 2018 presidential election.
Ever since Rousseff's suspension, the Latin American country has been the scene of nationwide demonstrations.
Meanwhile, several other Latin American countries are witnessing a decline of leftist governments.
On Saturday, Cuban President Raul Castro cited a "coup promoted by the oligarchic and neoliberal right-wing," which he called "a threat to peace, stability and essential regional integration."
"We can't remain indifferent before this turbulence in Latin America and the Caribbean, which is a consequence of an imperialist and oligarchic counteroffensive against popular and progressive governments," he said.