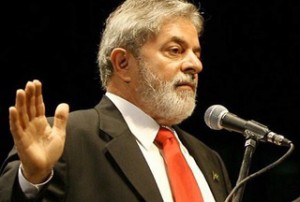 Brazilian president Luiz Inacio Lula da Silva in a meeting with the American Secretary of State said his country would continue its relations with Tehran.
The President also stressed that he was seeking a peaceful solution for Iran's nuclear issue.
And Brazilian Foreign Minister, Celso Amorim after a meeting with Clinton in a news conference said the Brazilian President is trying to hold meetings with the world leaders over Iran's nuclear issue after his visit to Iran.
He added that Brasilia is still hopeful of continuing talks about the issue.
Washington was seeking to dissuade Brazil from political and trade relations with Iran.
Clinton will visit Costa Rica and Guatemalais after Brazil. She had already travelled to Uruguay, Argentina and Chile.