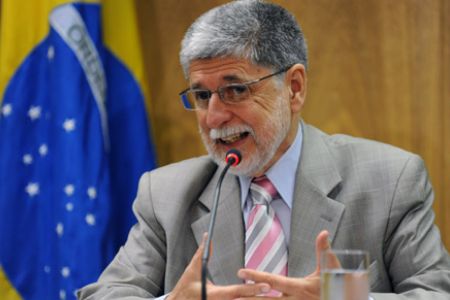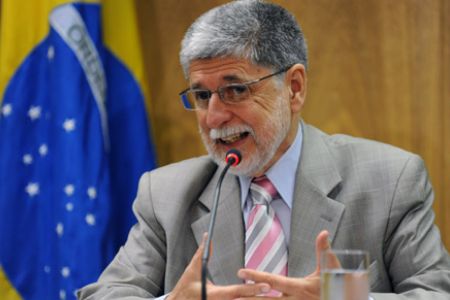 Brazil has called for reopening of Iran's nuclear negotiations amid reports suggesting that the European Union (EU) is toying with the idea of including Brazil and Turkey in the talks.
Brazilian Foreign Minister Celso Amorim expressed optimism over the result of any upcoming negotiation over Iran's peaceful nuclear program, saying that the new round of talks would resolve the disputes, IRIB quoted Brazilian Telesur TV as saying on Monday.
In an interview with Press TV on Thursday, Head of the Atomic Energy Organization of Iran Ali Akbar Salehi expressed Iran's readiness for resumption of talks with the Vienna Group — The US, Russia, France and the IAEA — "based on the Tehran declaration."
The Brazilian foreign minister pointed to a meeting with his Iranian and Turkish counterparts last Sunday in Istanbul during which support for Tehran declaration was renewed.
On May 17, Brazil and Turkey brokered a deal in Tehran where Iran agreed to send 1,200 kg of its low-enriched uranium to Turkey in exchange for fuel for the medical research reactor in Tehran.
The US and its European allies snubbed the declaration and used their influence on the UN Security Council to impose a fourth round of sanctions against Iran.
Both Ankara and Brasilia condemned the new sanctions, saying it was a major setback for progress on resolving the standoff over Iran's nuclear program.
The tripartite agreement provides for assignment to Turkey Iran LEU to be cleansed on the outside and it is then returned to be used for medicinal purposes.
Although Iran is ready for further negotiations, last Monday European foreign ministers approved a package of tougher sanctions against the Middle Eastern nation.
The sanctions mainly target investment and technical assistance to Iran's refining, liquefaction and natural gas sectors.
Iranian officials have condemned the act, arguing that EU's anti-Iran sanctions were approved due to US pressure on the Western block.