World News
Brazilian President to visit Iran on May 15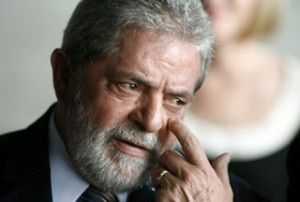 IRI's Ambassador to Brazil, Mohsen Shaterzadeh said that a new chapter in the relations between Iran and Brazil has opened and its main characteristic is death of unilateralism and coming up of new powers in the world which promises formation of a multilateral world.
In a joint press conference in Brasilia with Brazilian ambassador to Tehran, he said that the era of a bipolar world has been ended and new powers have entered the international scene and Brazil is one of these powers.
The IRI ambassador said the two countries are determined to expand relations in a short-term period.
Shaterzadeh pointed to President Ahmadinejad's visit to Brazil last November, 2009, which was the first between the two nations in 50 years.
Shaterzadeh said that the visit, during which 14 agreements on cooperation were sighed, indicates the importance the two countries attach to mutual ties.
He noted that there are 17 documents on agreement that are on the table and are expected to be implemented by the two countries' officials in future.
Shaterzadeh said adding Brazilian President Lula Da Silva's trip to Iran on May 15 is historical during which a roadmap for cooperation would be drawn up.
He said that there is no hindrance to bilateral ties and the relations should move towards implementing the agreements on mutual
interests.