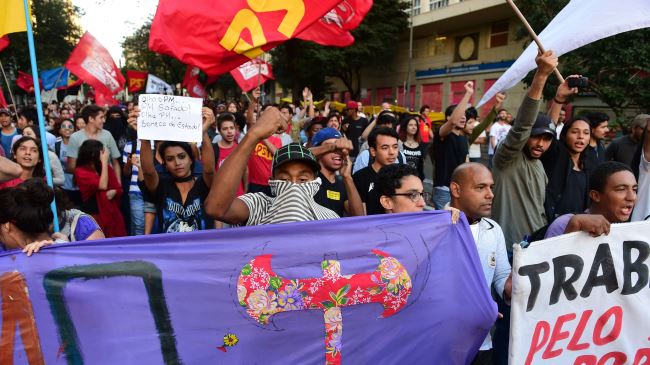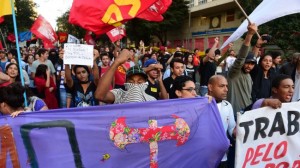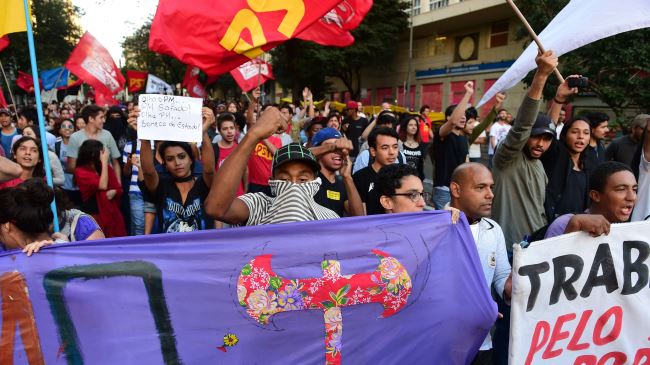 Brazilians have once again held a protest rally against the government's spending on the 2014 FIFA World Cup.
Several hundred people demonstrated in the Copacabana tourist district on Monday before the host country's final first-round match in Group A against Cameroon.
The protesters chanted slogans and carried banners that read, "FIFA go home," and "We want health and education."
"It's peaceful and doesn't spoil the party at all. I think FIFA should give back more because it benefits so much," said one of the visiting fans, who had stopped to watch the protest.
"The money is going to FIFA and not to this country," another fan agreed.
In the capital Brasilia, where Brazil was facing Cameroon, some 50 protesters put a paper replica of the World Cup trophy and a Brazilian flag on fire.
Brazil has seen almost daily protests and strikes over the $11-billion expense of the event.
Critics say the money should rather be invested in health, education, transportation, and housing sectors. They also accuse the Brazilian government of corruption in deals related to the infrastructures of the games.
Rising inflation and a sluggish economy have reportedly tarnished the World Cup glow in Brazil, which is the biggest country with the largest economy in Latin America. The World Bank said that, in 2012, nearly 16 percent of Brazil's population of 200 million lived below the poverty line.