World News
Brazilians hold fresh protest against fare hikes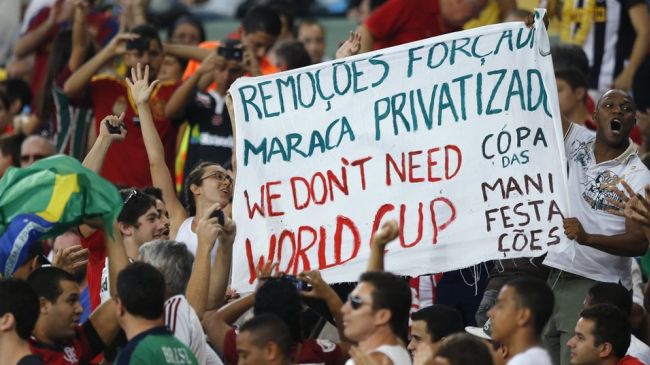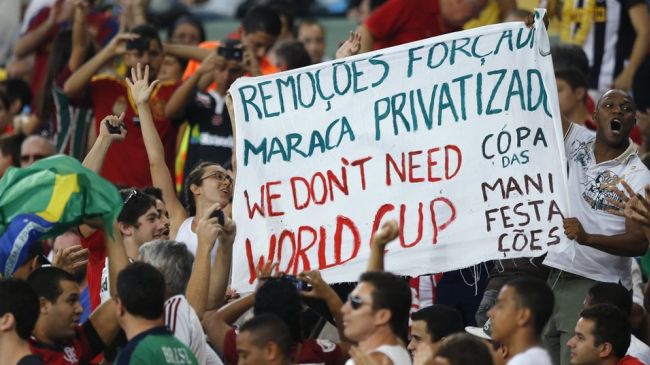 Brazilians have held fresh protests in the city of Rio de Janeiro over the rise in public transportation fares.
The demonstration, which is the latest in the run-up to the World Cup, came after the mayor of Rio announced a nine-percent rise in bus fares from February 8.
Based on the changes, the single bus fare went up from 2.75 reais ($1.20) to 3 reais ($1.30).
Hundreds of protesters gathered in the center of Rio de Janeiro on Thursday, calling for the reversal of the fare hike along with more investments in education and health care.
Demonstrators also blocked several key roads in the center of the city.
Last week, more than 1,000 protesters held a protest in Rio against the high cost of hosting the 2014 World Cup and the 2016 Olympic Games in the South American country.
Police and protesters clashed inside the city's central train station after protesters began jumping over turnstiles and police used batons and tear gas to disperse the angry crowd that hurled rocks at officers.
Critics say the millions of dollars being spent on the event should be invested in better health, education services, transportation and housing in the country.
The football tournament is scheduled to kick off on June 12. The Olympic Games in Rio are planned to be held in August 2016.
Last year's Confederations Cup in Brazil was marred by huge protests, drawing more than a million people nationwide.