Latin America
Brazilians protest transport fare rises in major cities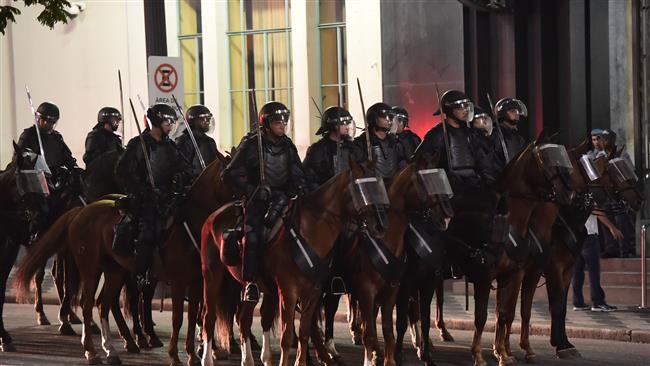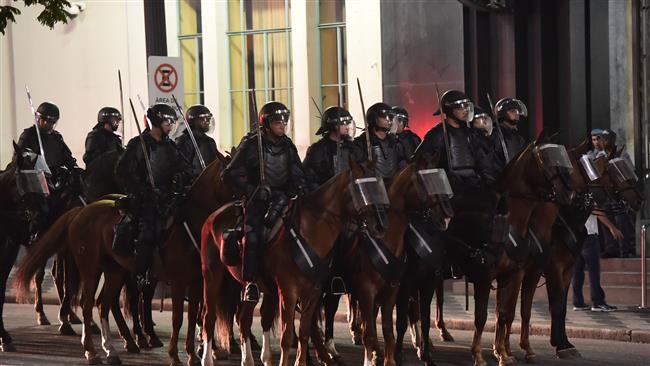 Thousands of Brazilian people have taken to the streets of the Latin American country's major cities to protest the latest round of transport fare hikes.
In Sao Paulo, protesters clashed with police who resorted to tear gas and sound bombs to disperse the protesters after part of the demonstration veered from the authorized route.
The protests brought together some 20,000 people, the organizers of the rally said while officials put the number at about 3,000.
The rally, called by the Free Pass movement, came after officials increased bus fares by 0.50 reais (20 US cents).
In Rio de Janeiro, the second largest city and former capital, police officers blocked the way of demonstrators in front of the city hall during a march against transport fare hikes.
Similar protests were held in Sao Paolo a week ago, during which about 2,000 people took to the streets against rising transport fares.
The rally echoes nationwide protests against corruption and excessive spending in 2013 ahead of the World Cup last year.
Protests in Latin America's biggest economy come amid a sharp slowdown and high inflation.
Earlier this month, Brazil's Finance Minister Joaquim Levy said that he would work toward improving the country's financial situation and boosting growth.