Latin America
Brazil's president-elect talks to Trump, vows strong US ties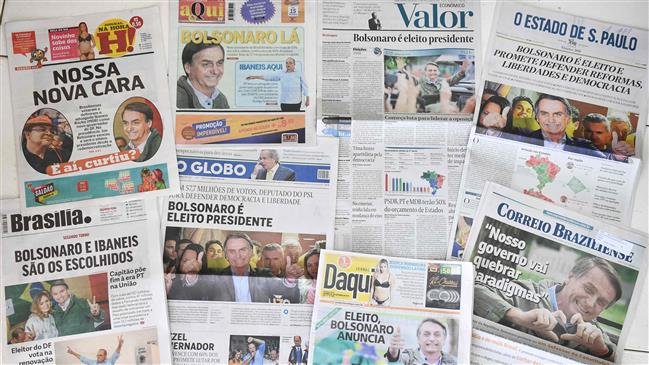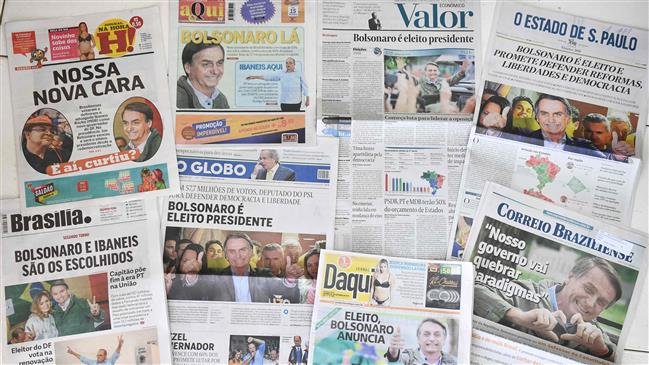 Brazil's far-right president-elect Jair Bolsonaro has promised closer relations with the Untied States during a telephone conversation with US President Donald Trump.
Bolsonaro, dubbed "Trump of the Tropics," talked to the US president from his home in Rio de Janeiro late on Sunday night, when Trump called him to congratulate his victory in the country's presidential election over the weekend.
The two spoke of "a strong commitment to work side-by-side" on issues affecting Brazil, the United States, and beyond, said the White House in a statement.
'Trade, military, and everything else!'
Trump also took to Twitter after the conversation, saying that he and Bolsonaro had had a "very good conversation . . . We agreed that Brazil and the United States will work closely together on Trade, Military and everything else!"