Lebanon
BREAKING : Car bomb kills Fatah official in Lebanon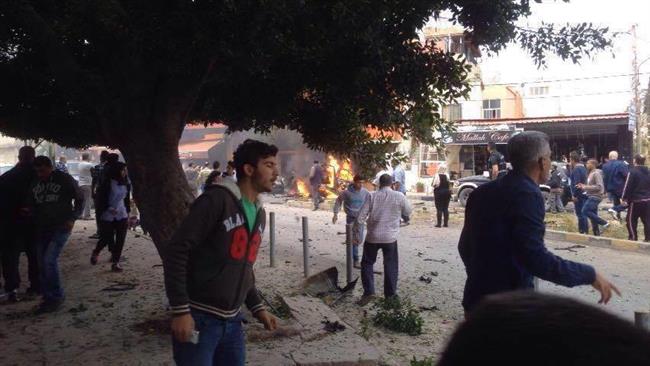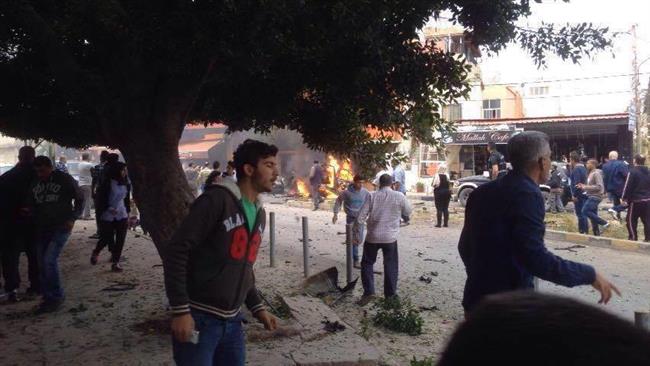 A car bomb goes off near a Palestinian refugee camp in southern Lebanese port city of Sidon, killing at least one person and injuring two others.
The man was identified as Fathi Zaydan, who headed the Palestinian Fatah movement in the Miye Miye Palestinian refugee camp near Sidon.
A Fatah official said the man was killed by a bomb placed under his vehicle.
The Lebanese army's forensics unit arrived at the scene of the blast and cleared away scorched body parts lying near a car in flames.
The Miyeh Miyeh camp, 4 km east of Sidon, is home to 5,250 Palestinian refugees, according to UN Relief and Works Agency (UNRWA) figures.
More than 450,000 Palestinians are registered in Lebanon with the UN agency for Palestinian refugees.
They are living in 12 official refugee camps which are administered by Palestinian officials and security forces, rather than the Lebanese authorities.
Tensions have escalated between the Fatah movement and the extremist Jund al-Sham group, especially in the Ain al-Hilweh camp which is also near Sidon.
One man was killed and several others injured earlier this month when one such dispute escalated into gunbattles.