Syria
Breaking: Elite Syrian troops seize key industrial sites in east Damascus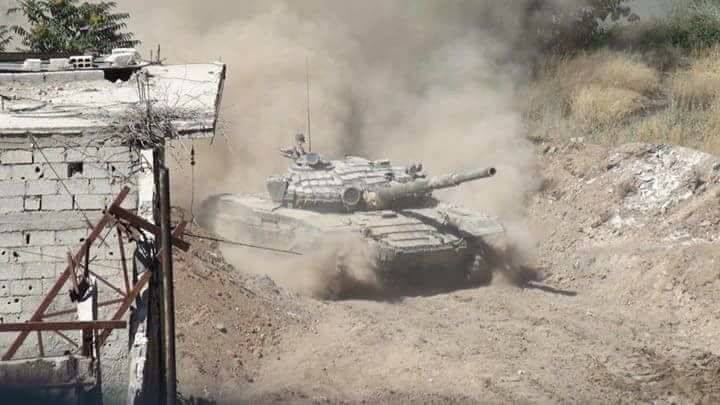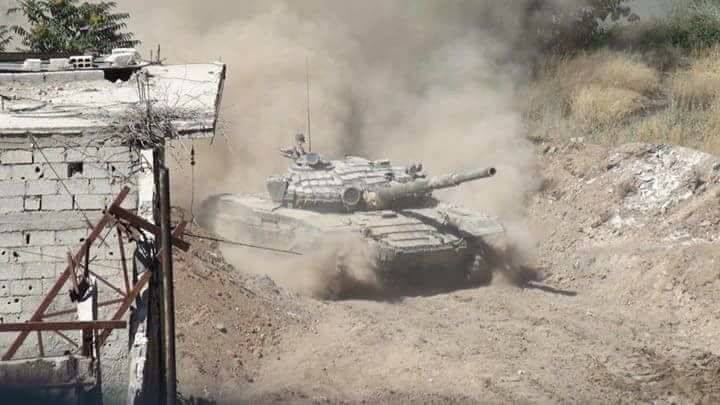 Elite forces of the Syrian Arab Army have scored a modest breakthrough against rebel lines in eastern Damascus amid ongoing offensive operations against armed rebel groups in a jihadist-held district town on the periphery of the capital city.
On Monday, units of the Syrian Army's 4th Mechanized Division, namely from the formation's elite Al-Ghaith Group, stormed an industrial area within the east Damascus district town of Arbeen.
During the day-long operation, Syrian troops became engaged in intense firefights with militants from two jihadist factions, these being Al-Qaeda affiliate Ha'yat Tahrir al-Sham (formerly Jabhat al-Nusra) and Syrian Muslim Brotherhood affiliate Ahrar al-Sham.
In the last hour, Syrian military sources have confirmed that 4th Division forces captured several factory complexes within Arbeen and gained fire control of the town's municipal building area (a rebel strong-point) as a result.
The Syrian Army assault was backed up by heavy artillery shelling from Gulan-300 rocket throwers and bombardment from Syrian warplanes, both of which unleashed non-stop strikes against Islamist positions throughout the district.