Qasem Suleimani
Syria
BREAKING: General Qassem Soleimani and Iran Army Chief visit Syria
2 Highest Iranian Commanders meeting with Syrian Leadership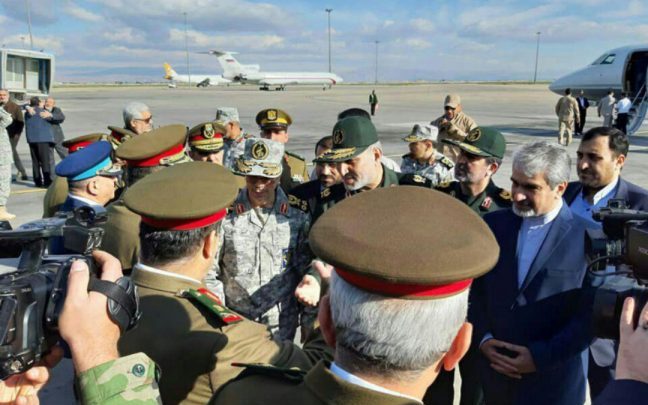 Two of Iran's highest-ranking commanders made a surprise visit to Damascus, Syria on Sunday as the Syrian Arab Army's (SAA) Idlib operation approaches.
According to a report from the Syrian capital, the Iranian Army Chief of Staff Mohammad Bagheri and the commander of the Quds Force for the Islamic Revolutionary Guard Corps (IRGC) Major General Qassem Soleimani arrived in Damascus to meet with their Syrian military counterparts.
The two Iranian commanders are reportedly meeting with the Syria leadership at this time; however, it is not clear whether or not they will meet with President Bashar Al-Assad.
The arrival of these Iranian commanders comes just two weeks after Assad made his first visit to Tehran since the start of the Syrian conflict.