Syria
Breaking- SYRIAN ARMY PREPARING TO BREAK TERRORIST SIEGE OF "NABEL AND ZAHRA" TOWNS IN LARGEST MILITARY OPERATION FOR RURAL NORTHERN ALEPPO !! ..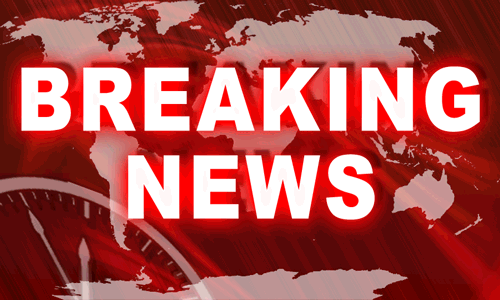 According to information obtained from the "Al-Watan" Syrian source, the Syrian Arab Army is preparing to launch a major offensive to break the Terrorist siege on the Northern Towns of "Nabel" and "Zahra", in the largest military operation to date for the countryside of Aleppo's North, as a first step toward restoring the countryside and purging Mercenaries from their most important strongholds, in addition to the closure of the logistical supply routes in the face of Turkey, with National Defense Forces participating from the two Towns, which has a population of around 60 thousand people, in the process of removing the unjust siege which has continued for eight months, causing major humanitarian implications.
A Preempted Forces operation to lift the siege, expanded the scope of security in the vicinity of the Towns, with Troops also participating in the process of control over the area "Al-Maqalaa Al-Hujraiya" in the village of "Khirbet Andan" located near "Andan" at the same time when clashes were engaged yesterday in the vicinity of the Town of "Andan", and the Village of "Bayanoun", which was reinforced by the Air Force and the Syrian Arab Army ..
The Syrian Arab Army will secure the road between Aleppo and the Town of "Nabel" and "Zahra" on the International road to Turkey via the border town of "Azaz", in a large and complicated process for the passage of the road in the Village of "Kafr Hamra" and the Towns "Hraytan" and "Andan", where large numbers of Armed mercenaries are entrenched in the rural north of Aleppo, and are estimated to be in the thousands ..
Syrian Army Units strategically paved the way for the process of lifting the siege, by clearing the "Dahret Abed Rabbo" district near "Allirmoun", and adjacent to the City of Aleppo in the north, which provided for the Army a rallying point and springboard towards the towns of "Nabel" and "Zahra", the operation alerting Mercenaries who summoned fighters to Northern rural Aleppo and to "Andan", a stronghold of the most prominent Terrorists, which were met by the Air Force striking queues of the convoys yesterday, resulting in large numbers dead in their ranks, and destroyed their Military equipment …
WE PRAY FOR THE SUCCESS OF THIS OPERATION AND THE PROTECTION OF OUR ARMY IN THEIR MISSION TO LIBERATE THE TERRORISED CIVILIANS OF "NABEL AND ZAHRA" … – J