Turkey
Breaking- Turkish pilots held hostage in Lebanon arrive in Istanbul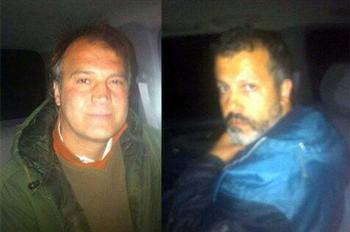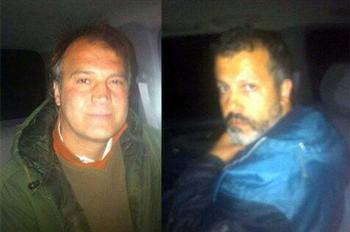 The Turkish pilots abducted in Beirut two months ago have returned to Turkey after being handed over to Turkish authorities in Lebanon. A Qatari plane has landed at Istanbul Atatürk airport tonight at 11:05 p.m.
The pilots were brought to Beirut's Rafic Hariri international airport by a helicopter, where they were met by Turkish ambassador İnan Özyıldız, after being released and delivered to the Lebanese authorities.
The two pilots, Murat Akpınar and Murat Ağca, were kidnapped Aug. 9 in a majority Shiite area of Beirut by family members of one of the Lebanese hostages in Syria.
Pilot say they did not receive any ill-treatment
Akpınar also confirmed that both of them did not receive any ill-treatment while they were hostages.
"The first month has been very difficult. We have been transferred eight times, each time as if it was a new kidnapping. Right after the abduction, we were brought somewhere very close to the airport. We could hear the noise of the planes," Akpınar said, adding that they tried to get along well with their kidnappers.
"We chose to have a good understanding with them. And we did, so much that one of our [kidnappers] has even decided to call his new son Murat," Akpınar also said.
Akpınar said that an operation would have been a very poor decision as more than 100 people were guarding them. "100 people could be killed if an operation was to be conducted. We thank the [Turkish officials], we knew that they would abandon us there."
Freed Lebanese hostages arrive in Beirut
In the meantime, the plane carrying the nine Shiite pilgrims kidnapped in Syria over a year ago, who were freed and brought to Turkey yesterday, landed in Beirut.
Live video from Lebanese television showed a Qatari jet landing at Beirut International Airport and Lebanese officials lining up to greet the men.
Lebanon's Interior Minister Marwan Charbel had announced yesterday that the nine Lebanese citizens, hostages at the hands of a Syrian rebel group since May 2012 were "in safe hands" after crossing the Turkish border. He added that the release of the Turkish pilots will also come shortly as "part of the deal."
The development was quickly confirmed by Davutoğlu, who revealed that an intense diplomacy was pursued during the Feast of the Sacrifice.
"The matter has been solved to a great extent. We still will keep using caution until our pilots are delivered," Davutoğlu said during a live interview on Oct. 18.