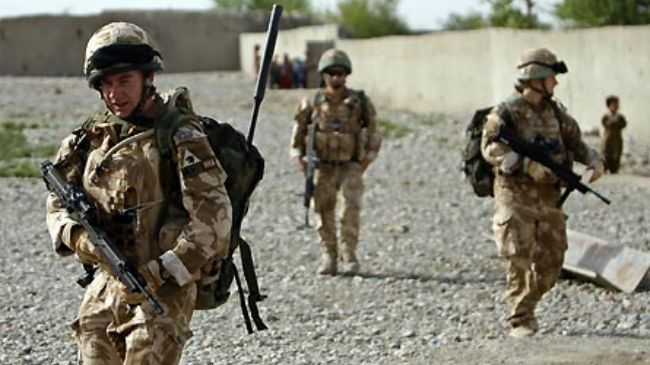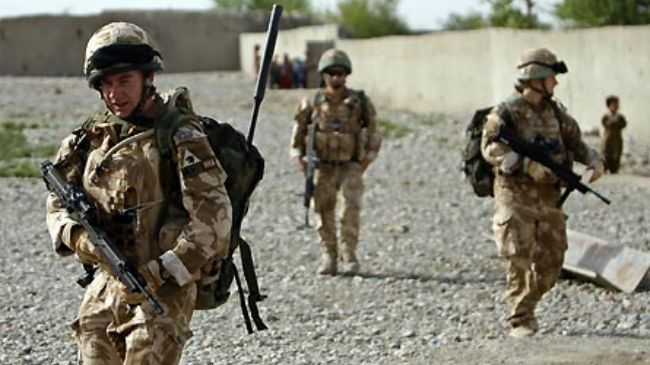 The UK government has acknowledged that its troops in Afghanistan are unlawfully holding eighty to ninety Afghan nationals in the British army's Camp Bastion in the war-torn South Asian country.
Defense Secretary Philip Hammond confirmed an earlier report, in which British lawyers representing Afghan detainees at Camp Bastion uncovered the fact that the UK troops are illegally detaining up to 85 Afghan nationals without trial. However, the defense secretary claimed that the detentions are legal.
Public Interest Lawyers, acting on behalf of eight detainees, say their clients had been held at Camp Bastion for up to 14 months without charges, which amounts to unlawful detention and internment.
They compared the revelations to the outrage over the U.S. notorious detention centers at Guantanamo Bay in Cuba and Abu Ghuraib in Iraq.
Lawyers said their clients' detentions, all of them arrested in villages in Helmand and Kandahar provinces, run counter to international and British laws.
British troops in Afghanistan are only allowed to detain suspects for ninety six hours at the most.
The lawyers said they have launched a bid at the High Court to free their clients, adding that the Ministry of Defence (MoD) has refused them access to their clients after months in prison.
The Afghan detainees have also not been given any kind of trial date, or prospect of one, the lawyers said in a statement, adding that what MoD is doing is "a clear breach of UK and international law".
Phil Shiner, a lawyer acting for eight of the detainees, accused the British government of not telling the parliament about the holding facility at Camp Bastion and said the detention was "deeply worrying" and "entirely unconstitutional".
Rosa Curling, a lawyer with the firm Leigh Day, which is representing a 20-year-old prisoner with a young daughter, said "Our client has been held at Camp Bastion since August 2012. He has not been charged with any crime and has had no access to a lawyer to receive legal advice about his detention".