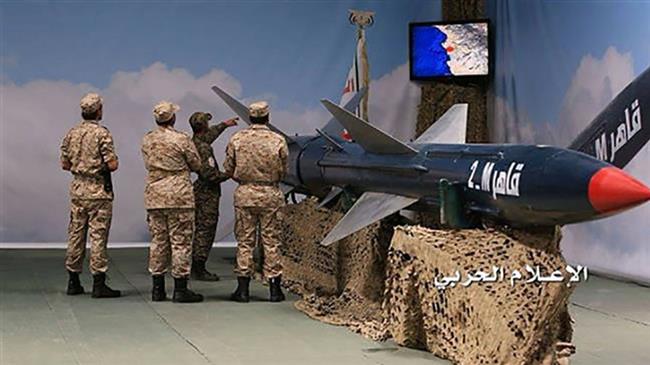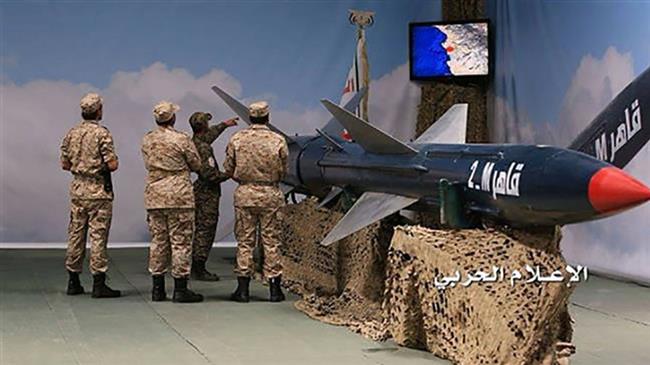 Iran has rejected the United Kingdom's allegations about the Islamic Republic's provision of missiles to Yemeni Houthi fighters, saying Britain is liable for war crimes in the impoverished country.
"Britain is undoubtedly playing a role in and responsible for war crimes committed in Yemen by selling weapons and providing logistic and intelligence aid to the aggressor countries as well as helping [impose] an inhuman blockade on the Yemenis," Iranian Foreign Ministry Spokesman Bahram Qassemi said on Monday.
In a joint statement on Monday, British Foreign Secretary Boris Johnson and International Development Secretary Penny Mordaunt urged Iran to stop sending weapons to the Houthis, as the Saudi-led coalition's military aggression against Yemen enters its fourth year.
"If Iran is genuinely committed to supporting a political solution in Yemen – as it has publicly stated – then it should stop sending in weapons which prolong the conflict, fuel regional tensions, and pose threats to international peace and security," they claimed in the statement.
Qassemi dismissed the claims and said London is in "no position" to accuse others.
"Instead of giving out false signals and shirking its responsibility vis-à-vis the imposed war on the defenseless and oppressed people of Yemen, Britain had better end its opportunist approach in this indiscriminate war at the earliest," the Iranian spokesperson said.
It is quite clear to the world that the war crimes in Yemen have been committed by weapons originating from Britain and the United States, he added.
The chief commander of Iran's Islamic Revolution Guards Corps (IRGC) in January dismissed the allegations leveled by the US and its allies about the Islamic Republic's provision of missiles to Yemeni forces.
"Missiles fired at Saudi Arabia belong to Yemen which have been overhauled and their range has been increased," Major General Mohammad Ali Jafari said.
He added that there is no possibility at all that the Islamic Republic could transfer missiles to Yemen.
The Iranian spokesman further pointed to the Islamic Republic's four-point peace plan for Yemen and said, "The Islamic Republic of Iran has always emphasized…that the Yemeni crisis has only a political solution."
It has repeatedly expressed its readiness to help the conflicting sides find a political approach to the crisis, Qassemi added.
In April 2015, Iranian Foreign Minister Mohammad Javad Zarif submitted a four-point peace plan for Yemen to the United Nations in an attempt to end the bloodshed in the Arab country.
Iran submits a four-point peace plan for Yemen to the UN in an attempt to end the bloodshed in the Arab country.
"It is imperative for the international community to get more effectively involved in ending the senseless aerial attacks and establishing a ceasefire," Zarif said, adding that Tehran is ready to cooperate with the UN "to facilitate and encourage an immediate end to these senseless bombardments and initiation of a genuine dialogue to find a political solution to this tragic crisis."
Earlier on Monday, Iran's Foreign Minister Mohammad Javad Zarif took Western countries to task for forgetting about the suffering of the Yemeni people as they continue to sell weapons to countries attacking the impoverished Arab nation.
The Iranian foreign minister says the West has forgotten the Yemenis but continues to sell weapons to aggressors.
"Some are exuberant to milk, and others even happier about being milked. Meanwhile, Yemenis, on whose backs juvenile delinquents seek to jumpstart careers, remain forgotten by the West," Zarif said in a new post on his official Twitter account.
Iran's Foreign Ministry also on Sunday urged the United States and "some European countries" to discontinue their support for aggressor states in Yemen, accusing them of destroying the impoverished Arab country and committing crimes against humanity.
Iran urges the US and some European countries to discontinue their support for aggressor states in Yemen.
"It would be more appropriate for the United States and some European countries to take serious steps to stop the war and incessant war crimes in Yemen instead of supporting aggressors against Yemen and supplying them with all kinds of arms and military aircraft," the ministry said in a statement released to mark the beginning of the fourth year of the Yemen war.
According to a report by Yemeni Ministry of Human Rights on Sunday, the ongoing Saudi-led military campaign against Yemen has killed and injured over 600,000 civilians, including more than a quarter of a million children.
The Yemeni Ministry of Human Rights says the Saudi-led war has left 600,000 civilians dead and injured.
More than 247,000 children have lost their lives due to severe malnutrition, and 17,608 civilians have died because of inability to travel abroad to seek medical treatment.
The United Nations says a record 22.2 million Yemenis are in need of food aid, including 8.4 million threatened by severe hunger.