Europe
Britain's May turns dumb, defies resignation calls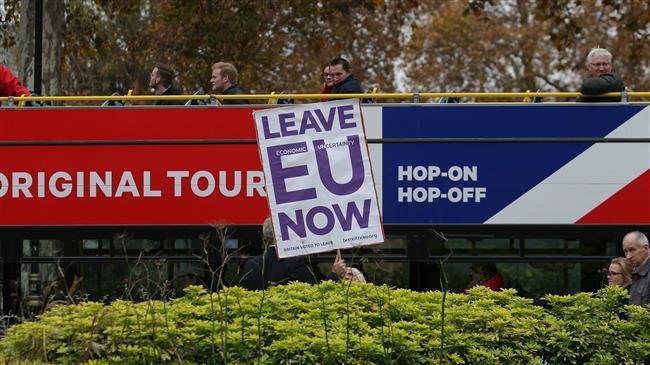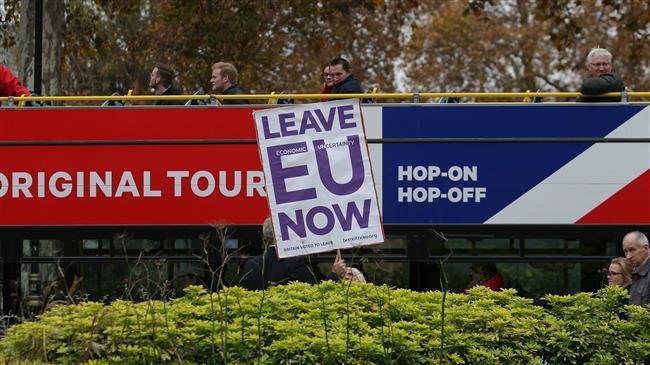 UK Prime Minister Theresa May says she has no plans to resign despite massive backlash against her Brexit plans, arguing that her removal from power will not help the country's exit from the European Union (EU).
She warned those who sought a change of leader, saying Sunday that her ouster "is not going to make the negotiations any easier and it won't change the parliamentary arithmetic."
May's current draft Brexit deal has faced sharp public backlash, with one poll showing that more than four in 10 Britons oppose it.
The deal with the EU is not likely to be approved by the British Parliament either as both pro- and anti-EU lawmakers have expressed their frustration at the draft.
The overwhelming opposition has prompted some Tories as well as opposition parties to call for a vote of no confidence in May.
Shortly after unveiling the draft deal in a cabinet meeting on Wednesday, five of May's minister quit their jobs, including Brexit Secretary Dominic Raab.
Britain may leave the EU on March 29, 2019 without a deal that could outline its future relations with the bloc.
The embattled PM was set to renew her Brexit push on Monday, where she was scheduled to join Labour leader Jeremy Corbyn in addressing the business lobby group the CBI at its annual conference in London.
There, May was expected to address business concerns about her proposed deal's solutions for immigration.
"Instead of a system based on where a person is from, we will have one that is built around the talents and skills a person has to offer," she was going to say.
UK Army preparing to counter Brexit chaos
Meanwhile, it was reported Sunday that the UK Army was preparing to deploy thousands of forces in order to help police and local authorities contain possible chaos as the future of the country's pending exit from the EU remains uncertain.
Up to 10,000 troops are likely to be deployed across the UK, the Sunday Times reported, citing military sources.
According to the report, the troops would be tasked with assisting the police in maintaining order while also helping the National Health Service (NHS).
They will deliver medical supplies to hospitals, as well as help with traffic issues, particularly in ports such as Dover, the report added.
The army would keep another 1,200 troops on 24-hour standby, the report added.
The deployment will be supervised by as many as 20 Operation Temperer officers, who normally take charge in the event of terror attacks.