Europe
British campaigners demand cuts to queen expenses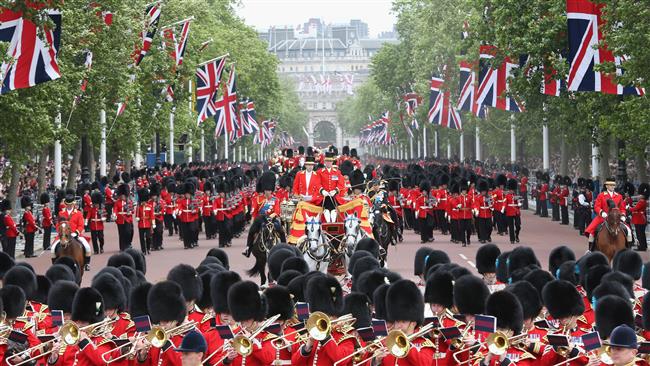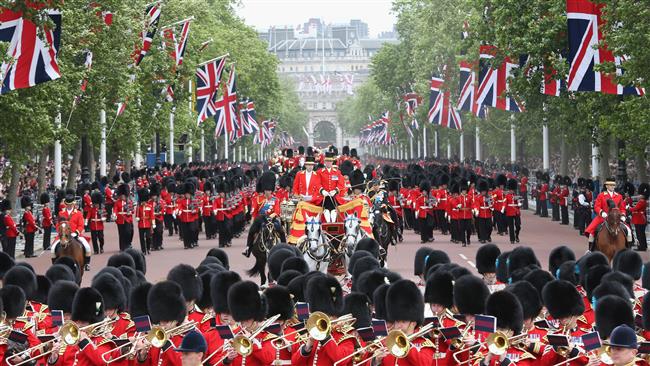 British campaigners demand a review of the queen's finances after reports that royal spending will not face cuts for at least another couple of years.
Anti-monarchy activists urge cuts to Queen Elizabeth II's multi-million-pound annual income in line with the rest of the nation.
They say the current funding formula for the queen must be scrapped, as it means royal income keeps going up for another two years.
The activists say the queen's finances should be reviewed every year rather than every five years, which is the current practice.
Campaigners have demanded that PM David Cameron and treasury secretary George Osborne, who set up the current funding formula, should carry out the review so that the royal family can make its own contribution to the government's austerity measures.
Activists argue British royals should face austerity measures similar to those imposed on the nation.
But royal sources have insisted the money is needed to continue with a backlog of repairs to the royal palaces, and gave a strong indication that any proposed cuts would be resisted.
The scale of the backlog will be revealed on Tuesday when Buckingham Palace publishes its annual report into royal finances, according to the Telegraph.
Based on a five-year formula devised in 2012, the British sovereign receives 15% of the profits of the Crown Estate, a massive list of properties historically belonging to the royal family.
The formula means the monarch will receive more than 40 million pounds this year. That is a raise of 11% over two years.
Meanwhile, the British public has been facing massive cuts and pay freezes, with millions now barely affording basics.