Iran
British FM: Iran-World Powers' Differences Narrowed Down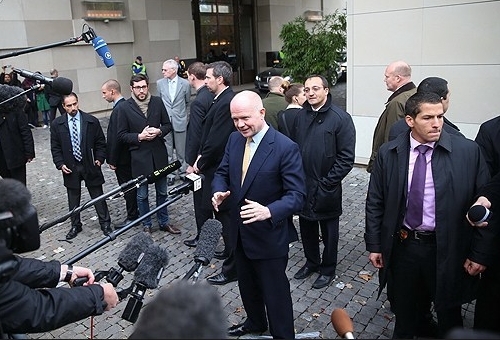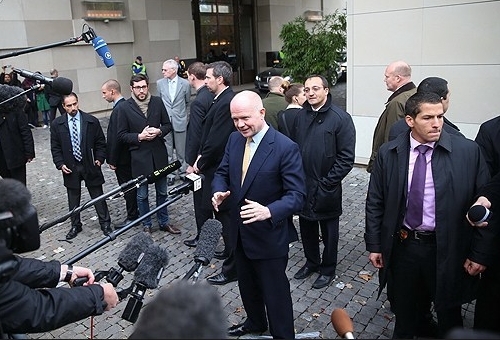 British Foreign Secretary William Hague said Iran and the Group 5+1 have narrowed down their differences, adding that he is in Geneva to help resolve the remaining rifts.
"I have come here to help the negotiations. The negotiations are difficult. Our presence doesn't mean an agreement has been reached. An agreement should include the details and should be comprehensive and complete," Hague told reporters after arriving at Geneva's Intercontinental Hotel on Saturday.
"There still remain a few differences which are important as well," he added.
Before Hague, Russian Foreign Minister Sergei Lavrov and his French, US and German counterparts Laurent Fabius, John Kerry and Guido Westerwelle also arrived in Geneva.
Also, Chinese Foreign Minister Wang Yi is due to visit the city today.
The Iranian and Group 5+1 (the US, Russia, China, Britain and France plus Germany) delegations have gathered in Geneva for the third time in the last few months and been holding intense negotiations since Wednesday to find a way for the settlement of Tehran's nuclear standoff with the West.
Iranian Foreign Minister Mohammad Javad Zarif told reporters after four rounds of talks with EU foreign policy chief Catherine Ashton in Geneva on Friday that negotiations have become serious and hopes for striking a deal are still alive.
"The talks have now entered serious stages, and when the negotiations are serious, there are many ups and downs," Zarif told reporters after his fourth bilateral meeting with Ashton on Friday.