Europe
British PM feels the need to tackle surging violence against Muslims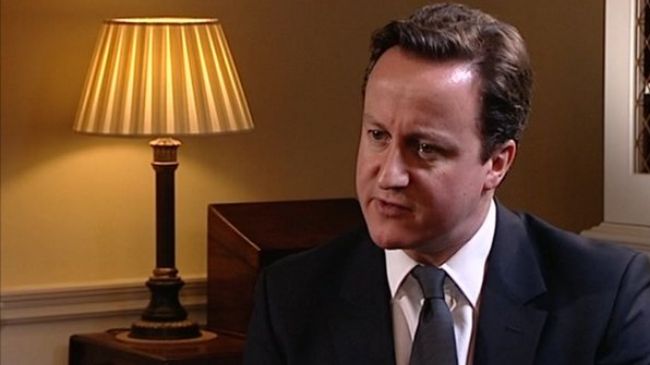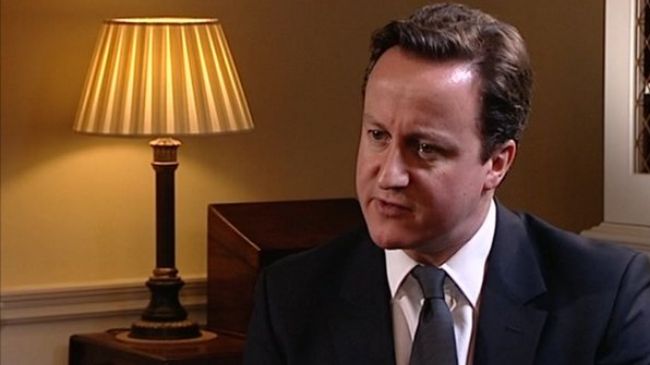 British Prime Minister David Cameron says a high-level taskforce set up in the wake of an off-duty soldier's murder in May would take on Islamophobia and violence against Muslims, local media reported.
Cameron boasted that he will focus on violence against Muslims at the next meeting of the high-level taskforce established to tackle extremism, British media reported.
It appears that the unprecedented surge in the attacks on mosques and Islamic centers following the murder of Lee Rigby in Woolwich, has finally caught the attention of the prime minister.
Cameron said the "next meeting of the tackling extremism and radicalisation taskforce would be looking at the problem of violence against Muslim communities", The Muslim News reported.
"I condemn these attacks absolutely, but more important than condemnation is action.
"I think we can say that this government has taken action. The police have acted very robustly in response to these attacks", he claimed.
Cameron said "the Prevent strategy aimed at countering terrorism had been changed to make sure that was to combat all forms of extremism and violence, including extremism and violence against the Muslim communities".
But he added: "I recognise the seriousness of this problem and that's one of the reasons my extremism taskforce at its next meeting will be looking at the problem of violence against Muslim communities themselves."
Islamophobia in the UK has been flourishing day by day since the 9/11 attacks on the U.S. and successive governments' inaction has caused the phenomenon to take various shapes and become systematic in the country and Europe at large.
The British Prime Minister claimed that his government had been fighting Islamophobia more than any governments in the UK, but Muslim communities are suffering systematically and further action is needed to prevent the outbreak.
"We've changed the Prevent strategy. We've empowered the police, we've worked with the community to monitor the outbreaks of Islamophobia and I don't rule out taking more steps, and that's why I've said my extremism taskforce, the next subject were going to look into is violence and extremism suffered by Muslims communities themselves", Cameron admitted.
The taskforce, Cameron is speaking of, comprises cabinet ministers and senior police and security authorities.
It was formed in the aftermath of the death of Fusilier Rigby by two thugs in a Woolwich street in May.