Europe
British police say foiled terror plot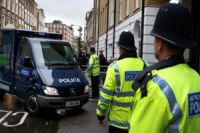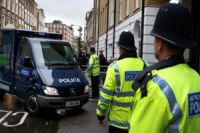 The British police have announced that they have managed to foil a terror attack plot similar to the assault on Kenya's Westgate Mall, after they captured four suspects this weekend.
The Metropolitan Police announced in a statement the shooting spree, similar to Westgate attack in Nairobi, involved four terror suspects in their 20s, who were nabbed on Sunday night in separate pre-planned, intelligence-led raids.
The statement did not identify the suspects, but said they were all British nationals of Turkish, Pakistani, Algerian and Azeri origin between the ages of 25 and 29.
According to the force, armed officers seized two men both aged 25 in a street in east London, one man aged 28 at a house in Notting Hill, west London, and a fourth man aged 29 in a street in Peckham, southeast London.
The arrest took place in a street about 200 meters from the Tower of London, one of London's busiest tourist attractions. Armed officers were involved in all of the arrests.
The suspects are in Scotland Yard's custody at a police station in south London on suspicion of the commission, preparation or instigation of acts of terrorism.