Others
British protesters denounce Nimr death sentence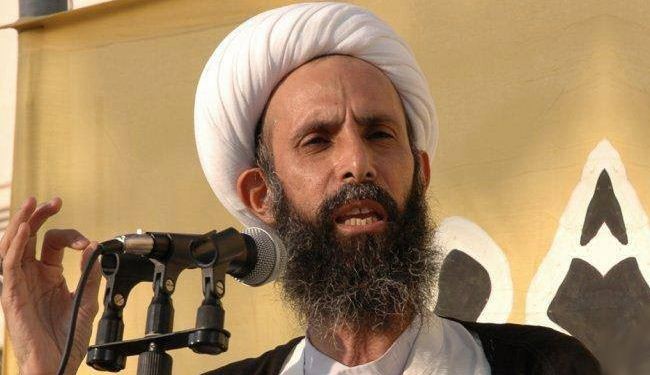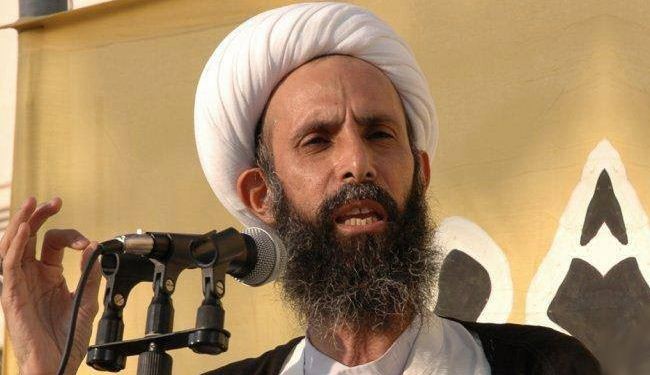 Hundreds of people have taken to the streets in Britain to protest against the death sentence handed down to prominent Shia Muslim cleric, Sheikh Nimr Baqir al-Nimr, by a Saudi court, Press TV reports.
The protesters gathered in front of the Saudi embassy in London on Sunday, and denounced the Saudi government for issuing the verdict against Nimr.
A male demonstrator told Press TV that he was horrified by the death sentence given to the dissident Shia Muslim cleric, adding that the Sunday protest in London is sending the message to Riyadh that Saudi officials cannot get away with their continued repression and persecution of pro-democracy figures in the kingdom.
The protester also called on the British government to press the Saudi government to abolish Nimr's death ruling, and re-evaluate its relations with Riyadh.
The development comes as on Saturday, supporters of Yemen's Houthi Ansarullah movement staged a protest rally outside the Saudi embassy in the capital, Sana'a, demanding Nimr's release.
On October 15, Nimr was sentenced to death at the Specialized Criminal Court in the Saudi capital, Riyadh. In reaction to the sentence, people took to streets in the city of Qatif in Eastern Province to condemn the move.
Amnesty International has called the death sentence "appalling," saying the verdict should be quashed.
Nimr has been given the death sentence on charges of disturbing the kingdom's security and making anti-government speeches.
He is the Imam of al-Awamiyya mosque in Qatif and has spent most of his two-year detention in solitary confinement at the al-Ha'ir prison in Riyadh, according to Amnesty International.