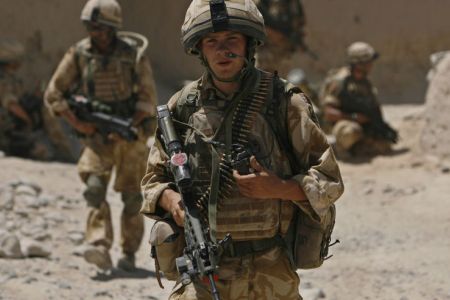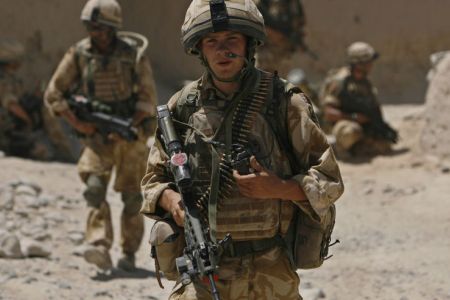 The UK Ministry of Defense (MoD) has announced the death of another British soldier in southern Afghanistan as the Taliban step up their attacks against foreign forces in the country.
The soldier, who was serving with 21 Engineer Regiment, was shot dead in Nade-Ali district of southern Helmand Province on Friday.
The death comes a day after the MoD confirmed the killing of two soldiers in separate incidents in the same region.
The UK has about 10,000 troops in Afghanistan who are mostly based in the southern parts of the country.
The number of British military personnel killed on operations since the US-led invasion of Afghanistan in 2001 stands at 331. The overall death toll of foreign troops this year has now hit 431.
Official figures released by NATO and the US military put the overall tally of foreign troops killed in Afghanistan at about 2,000. However, Afghanistan's official Baakhtar News Agency in a recent report said the war has claimed the lives of some 4,500 foreign soldiers.
The increasing number of troop casualties in Afghanistan has caused widespread anger in the UK, US and other NATO member states, undermining public support for the continuation of the Afghan war.