Syria
'British' terrorists executes pro-Assad prisoner in Syria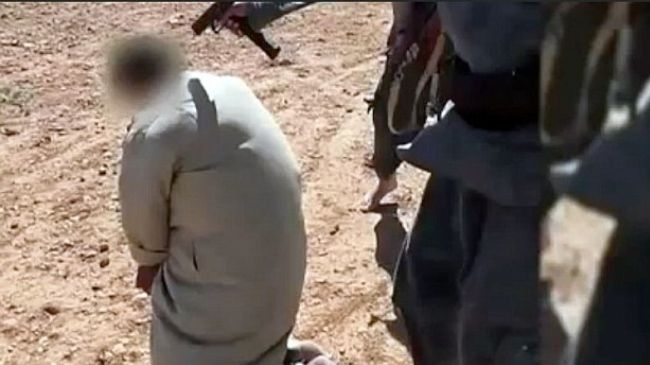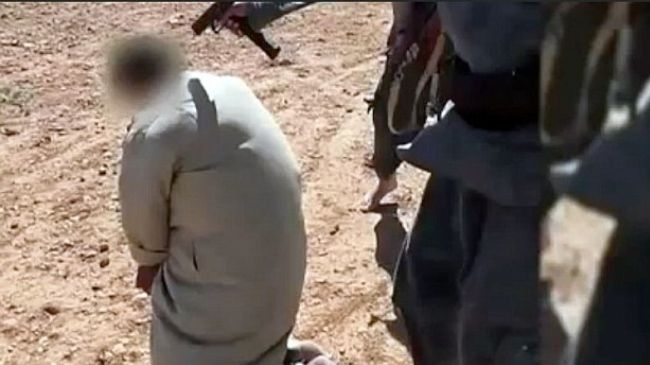 A distressing video has emerged from Syria showing what appears to be a British gunman executing a prisoner loyal to Syrian President Bashar al-Assad.
The footage was posted on the video-sharing service account of a man who researchers say is from London.
It has been analyzed by a London-based think tank called International Centre for the Study of Radicalisation (ICSR) that monitors the social media accounts of foreign militants inside Syria.
The ICSR also says the execution appears to have happened in the last two weeks near Raqqa in northern Syria.
The group says at least one of the shooters in the video is a member of British militants affiliated to the notorious Takfiri group the so-called Islamic State of Iraq and the Levant (ISIL).
Researchers say the same man has been seen speaking with a London accent in a series of other videos posted on the internet in the past.
A British defense study published last September showed that about 100,000 militants, fragmented into 1,000 groups, were fighting in Syria against its government and people.
Foreign-sponsored Takfiri groups have been behind many of the deadly bomb attacks targeting both civilians and government institutions across the Arab country over the past three years.
The Takfiri groups have stepped up their deadly attacks against Syrians as the country is preparing to hold an important presidential election on June 3.
Syria has been the scene of deadly violence since March 2011. Reports says over 150,000 people have so far been killed and millions of others displaced because of the foreign-backed militancy plaguing the country.