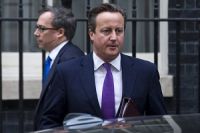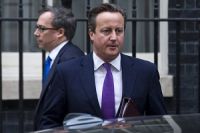 The UK's launching of airstrikes on ISIL militants in Iraq has resulted in mixed reactions from the British Public.
According to Press TV, Britain launched its first airstrikes on positions and assets controlled by ISIL on Wednesday, days after the UK parliament approved the use of air raids requested by the Iraqi government.
Anti-war campaigners are worried that the strikes may have a galvanizing effect on ISIL's recruitment.
The public have their doubts in relation to the airstrikes, saying that on their own the strikes will probably not be enough to deal with the problem of ISIL and other militant groups.
During his speech at the annual Conservative party conference British Prime Minister David Cameron described those from Britain who supported ISIL as enemies of the UK.