Bahrain
Middle East
Brutal Bahrain regime signs $10 billion financial support agreement with Persian Gulf allies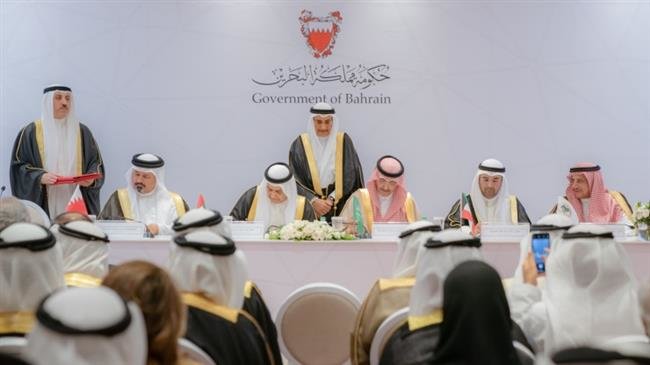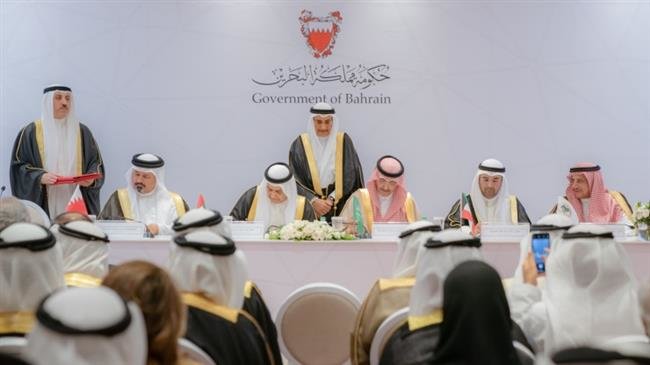 Saudi Arabia, the United Arab Emirates and Kuwait have agreed to give Bahrain 10 billions of dollars as financial support as the Persian Gulf kingdom's economy struggles with a current account gap and a large state budget deficit, which have dragged down prices of its international bonds and pushed its national currency to a 17-year low against the US dollar.
On Thursday, the trio accepted to support the funding requirements of the Manama regime's Fiscal Balance Program, which purportedly aims to secure the country's long-term fiscal stability and eliminate its budget deficit by 2022.
The program is said to include reforms, which would seek to lower public and inefficient expenditures, but on the other hand would simplify government processes and boost non-oil revenues.
The 10-billion-dollar financial support will be delivered through a long-term and interest-free loan, a source familiar with the agreement said on condition of anonymity.
The source added that the financing will be provided gradually and according to an agreed schedule.
Bahrain's economy shrank on an annual basis in the first quarter of the current year. The cost of insuring its sovereign debt against default hit record highs in June.
The International Monetary Fund (IMF) has called on Bahrain to take concrete steps to slash its state budget deficit and bolster its currency.
Bahrain says its sisterly states of Saudi Arabia, the United Arab Emirates, and Kuwait are to pump cash into the kingdom's ailing economy.
The ruling Al Khalifah regime plans to reduce the country's fiscal deficit to 11 percent of the Gross Domestic Product (GDP) this year, compared to 14 percent in 2017 and 18 percent in 2016.
Bahrain has tried but failed to put its finances on a more solid foundation for several years.
It relies on the oil sector for around two-thirds of its revenues, and the relatively low oil prices of recent years have weakened its financial position.
The government's reserves are now only enough to cover 1.5 months of imports, according to the IMF.
Bahrain has struggled to develop other industries, which could provide the jobs and economic growth it needs.
A popular uprising, which has been going on in the country since mid-February 2011, has also led to political instability.
Thousands of anti-regime protesters are demanding on an almost daily basis that the Al Khalifah regime relinquish power and allow a just system representing all Bahrainis to be established.
Manama has gone to great lengths to clamp down on any sign of dissent. On March 14, 2011, troops from Saudi Arabia and the United Arab Emirates were deployed to assist Bahrain in its crackdown.
Scores of people have lost their lives and hundreds of others sustained injuries or got arrested as a result of the Al Khalifah regime's crackdown.
On March 5, 2017, Bahrain's parliament approved the trial of civilians at military tribunals in a measure blasted by human rights campaigners as being tantamount to imposition of an undeclared martial law countrywide.
Bahraini King Hamad bin Isa Al Khalifah ratified the constitutional amendment on April 3 last year.