Bahrain
Brutal Bahraini regime forces arrest top rights activist during protest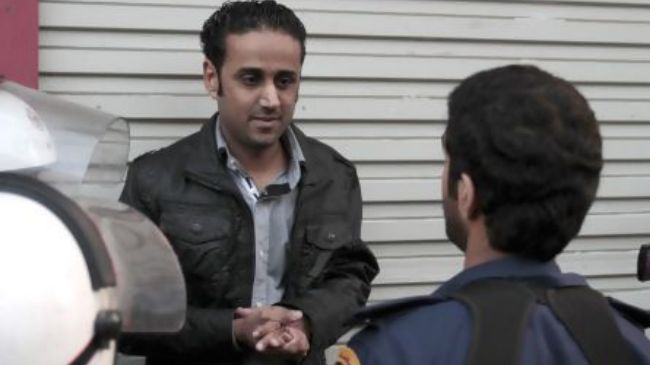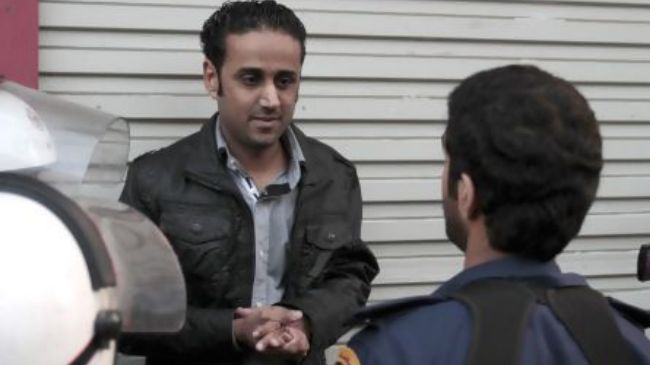 Bahraini forces have arrested the prominent rights activist, Yousif al-Muhafdah, during an anti-regime protest rally as the Al Khalifa regime intensifies its brutal crackdown on demonstrations.
According to reports, Bahraini police arrested Muhafdah while he was taking part in a protest held in the village of Saar, located 16 kilometers west of the capital, Manama, on Saturday.
The protest turned violent when regime forces attempted to prevent the demonstrators from marching toward a nearby village by setting up road blocks and firing tear gas at the crowd.
The protesters were reportedly trying to reach the house of the rights activist Nabeel Rajab in the village of Bani Jamrah.
On Friday, thousands of Bahrainis staged a similar demonstration near in the village of Bilad al-Qadeem near Manama, demanding political and voicing support for political prisoners.
The Persian Gulf kingdom was rocked by a popular uprising in mid-February 2011, when the people — inspired by the popular revolutions that toppled the dictators of Tunisia and Egypt — have embarked on massive street protests on an almost daily basis.
The Bahraini government promptly launched a brutal crackdown on the peaceful demonstrations and called in troops from Saudi Arabia and other neighboring Arab states to help Manama quash the popular movement.
Scores of people have been killed in the crackdown, while the security forces have arrested hundreds, among them doctors and nurses accused of treating injured revolutionaries.
A report published by the Bahrain Independent Commission of Inquiry in November 2011 found that the Al Khalifa regime had used excessive force in the crackdown and accused Manama of torturing political activists, politicians, and protesters.