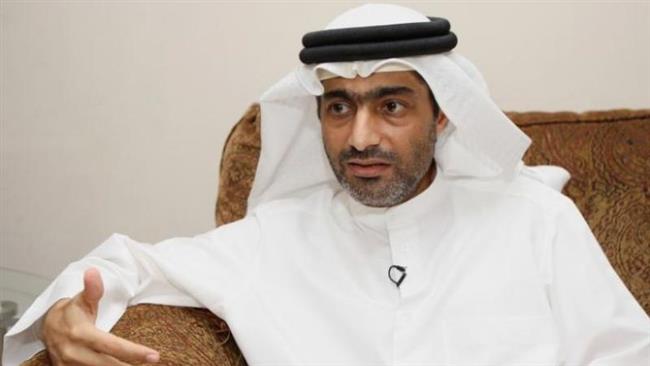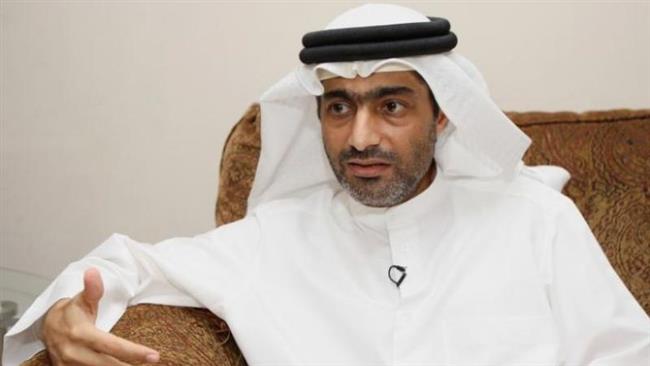 Authorities in the United Arab Emirates have arrested an award-winning human rights activist pending an investigation for allegedly publishing "false information" and "sowing sedition and sectarianism" online, state media said.
Cybercrime prosecutors ordered the arrest of Ahmed Mansoor on Sunday "over documented electronic proof," the official WAM news agency reported late Monday.
Mansoor was accused of using social media platforms to "publish false information and rumors, and spread tendentious ideas that would sow sedition, sectarianism and hatred and harm national unity and social peace, as well as harming the state's reputation and inciting disobedience," said WAM.
The [Persian] Gulf Center for Human Rights said his arrest may be linked to posts on his Twitter account calling for the release of Emirati human rights activist Osama al-Najjar.
Mansoor won in 2015 the Martin Ennals award, named after the former secretary general of Amnesty International.
The award that is often dubbed the Nobel Prize for human rights is given to human rights defenders who show deep commitment to their cause despite huge personal risk.
Amnesty International slammed Mansoor's arrest.
"Amnesty International is appalled and dismayed at this surprise overnight raid resulting in the arrest of Ahmed Mansoor, a courageous and prominent human rights defender," said Lynn Maalouf, head of research at the organization's regional office in Beirut.
"We believe Ahmed Mansoor was detained for the peaceful expression of his conscientiously held beliefs, and we call for his immediate and unconditional release," she said in a statement.
The London-based rights watchdog said a squad of 10 male and two female security officers stormed Mansoor's apartment around midnight Sunday and carried out a room-by-room search, including the children's bedroom.
They led Mansoor away at about 3:15 am Monday (2315 GMT Sunday) without informing his wife where he was taken, it added.
Mansoor was sentenced to three years in prison in 2011 in a trial criticized by rights groups as "grossly unfair."
At the time, he stood accused, along with four others, of using the internet to insult the UAE's leaders, of calling for a boycott of elections and of being linked to anti-government demonstrations.
He was pardoned by the UAE's president later the same year, but was stripped of his passport and barred from overseas travel.
(Source: AFP)